Best Time and Attendance Software
Efficiently monitor employee attendance with our reliable time and attendance software.
Smart time and attendance software simplifies your workflow
Troubleshoots problems on a flexible platform.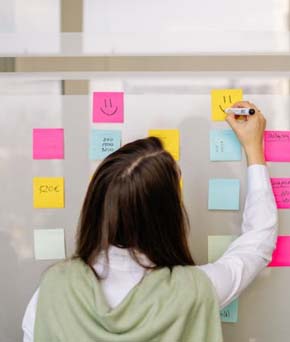 Trouble on overtime rate and allowances?
Self editing attendance items
Customise attendance entitlements with different overtime rates and allowances, such as transport, meal, shift and health, with Workstem's easy update and editing of attendance data.
Process time attendance and payroll among different systems?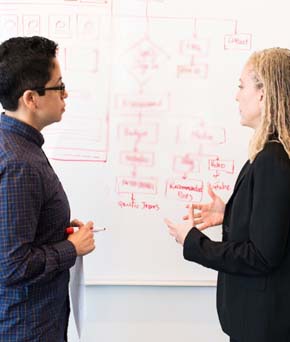 Integrate attendance data with payroll on one platform
Streamline payroll processing with automatic data collection and integration. Workstem collects attendance data and calculates payroll based on awards and EBA, eliminating the need for manual importing and exporting of files from different systems.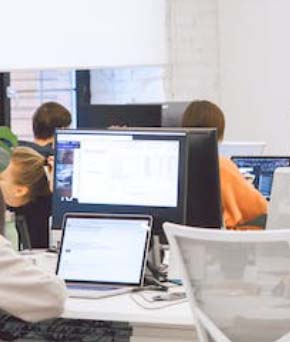 Difficult to fulfil awards compliance?
Stay compliance by automated calculation
Our powerful AI engine uses simple formulas for automated award interpretation or EBA calculation to keep track of compliance with Workstem.
Powerful time and attendance system
Cloud-based automation systems simplify time and attendance calculations.
Book a Demo
Free Trial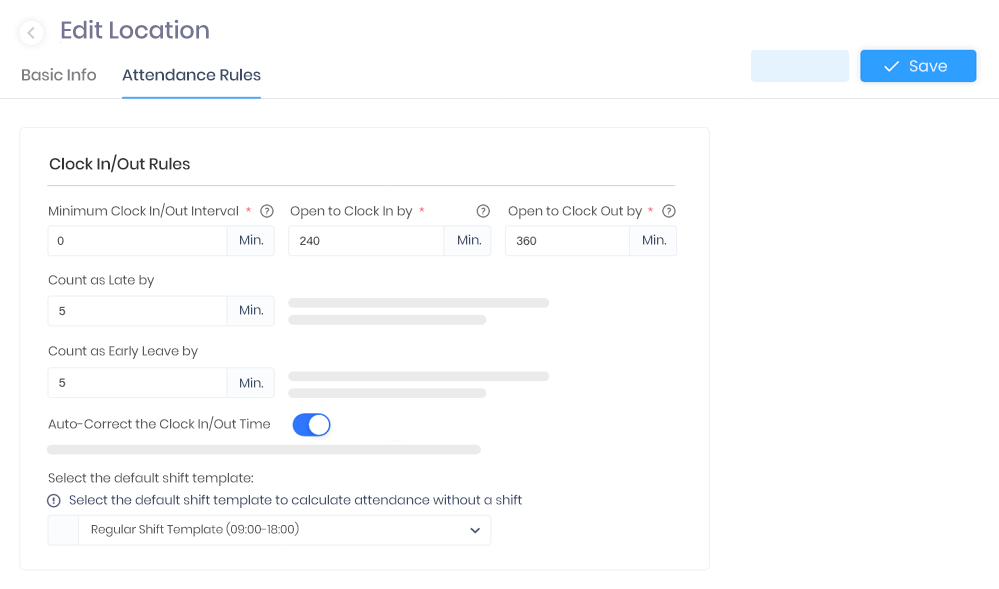 Flexible attendance policies
Customise attendance policies to manage lateness, early leave, absence, and more on your preferences. Auto manage time and attendance at any location.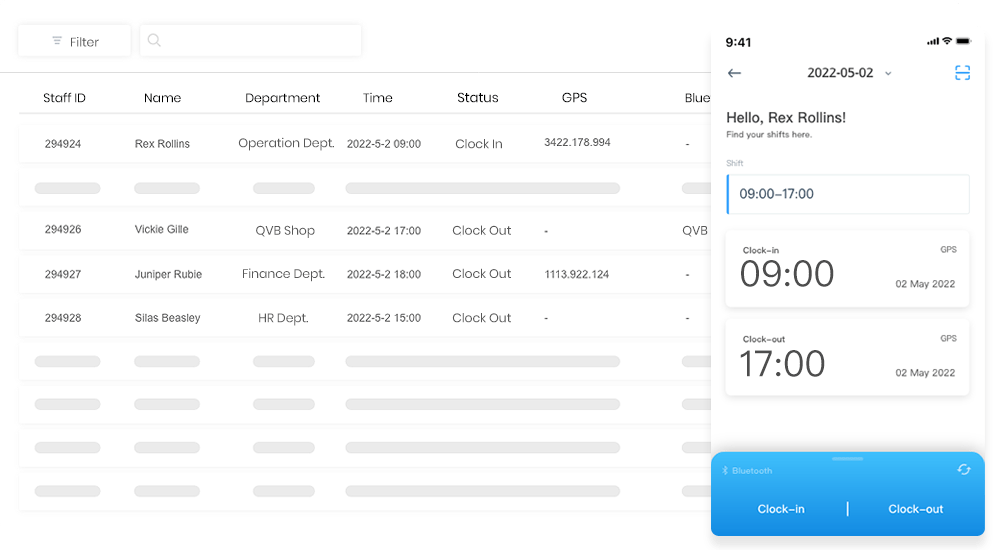 Locate your employees with precision
Four clock-in methods via Workstem One App help track and locate employees easily, ensuring accountability and transparency.
Auto track & visualised attendance data
Auto track time clocking, meal breaks, overtime, and leave to verify employee attendance and ensure accurate timesheets.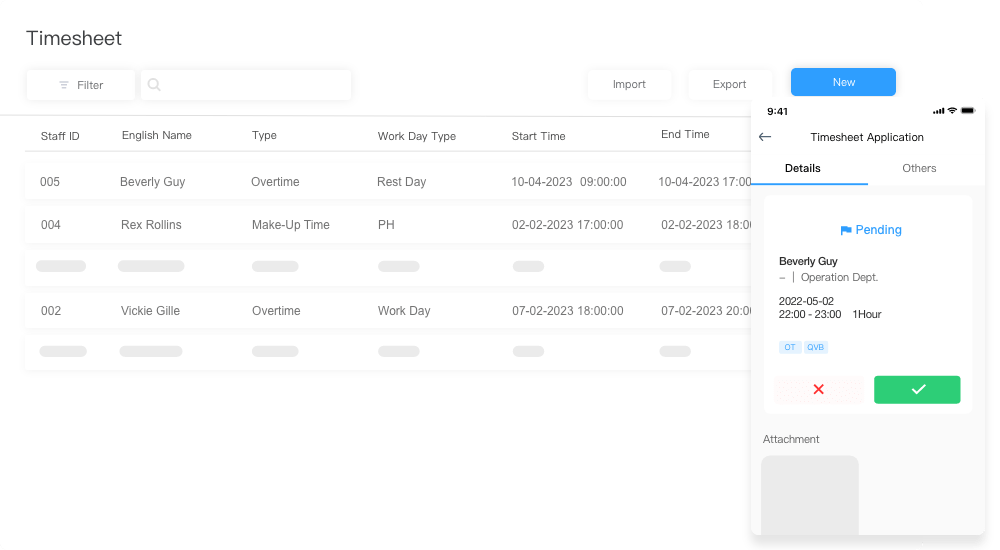 Self application and one-click approval
Self-serve applications for overtime via the mobile App. The application is synced into the attendance data for payroll processing after supervisor approval.
Learn More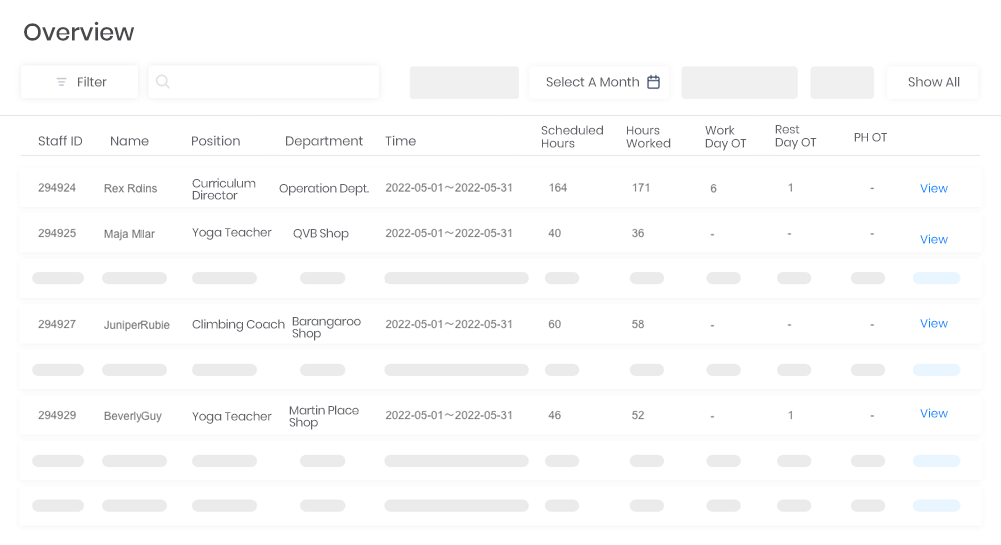 Automate data entry for easy payroll
Eliminate the need for manual data entry and messy integrations from separate time and attendance systems in our all-in-one software, automatically integrating attendance data ready for payroll.
Learn More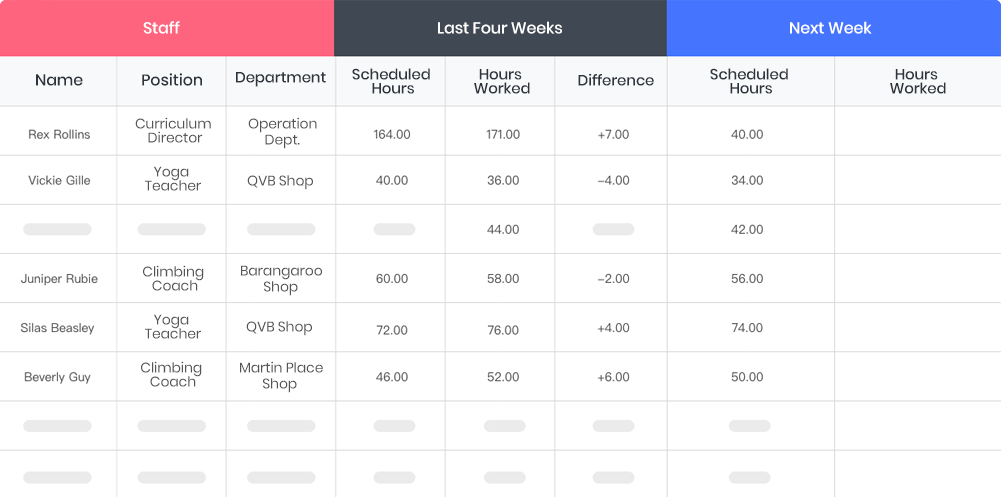 Well-managed labour cost with clear reports
Forecast the work schedule and estimate labour costs by the attendance report.
All modules
are integrated on one platform
Workstem's one-stop payroll system offers a comprehensive range of HR solutions, including rostering, attendance management, leave tracking, expense claims, payroll processing, tax compliance, superannuation, and Single Touch Payroll (STP) reporting. By consolidating these functions into a single platform, we streamline HR processing and reduce errors, delays, and duplication of effort.
Frequently Asked Questions
Can I manage multiple locations with your time and attendance software?
Yes, Workstem supports managing multiple locations, allowing businesses to easily schedule, approve timesheets, and manage HR tasks across different regions. The platform provides a flexible and customisable solution to effectively manage each location.
Can I export the attendance report?
Yes, Workstem supports exporting the attendance report.
Can I see the employee clock-in status and location in real-time?
Yes, the system will record in real-time whether employees are on normal, late, and early leave, as well as the GPS locations.
Can I view overtime hours?
Yes, the attendance overview module can clearly view overtime data on working days, rest days and public holidays.
How to access your ex employees' attendance record?
The attendance data is stored on the cloud for easy checking, and the system can keep terminated employees' data in compliance with the relevant regulations.