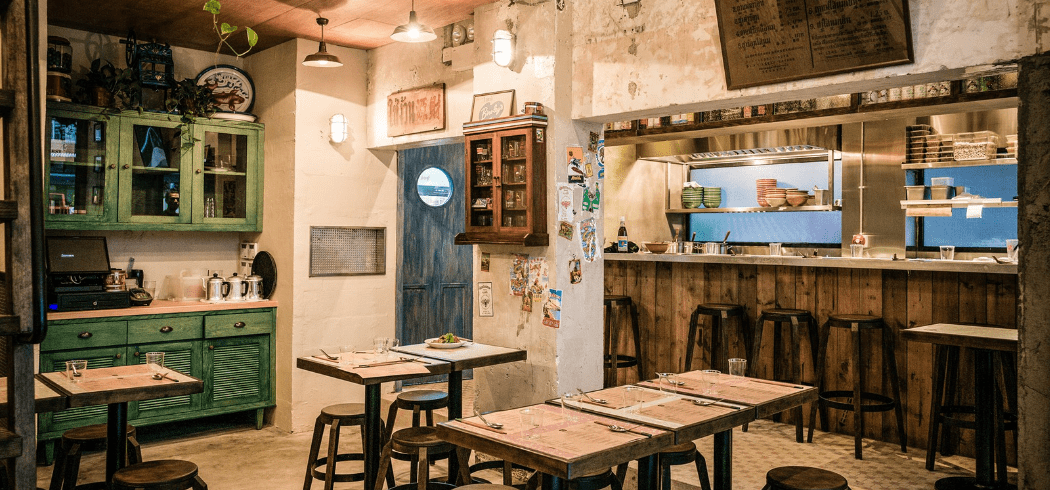 Workstem user: Adam, Director
Company: Hawker Group Limited – Samsen
Location: Hong Kong
Industry: F&B
Number of employees: 31-100
Favourite features: Workstem One App, Bluetooth clock in/out, quick attendance management, online leave application.
About Samsen
Hong Kong's beloved "Thai Noodle House", Samsen, under Hawker Group Limited, opened its doors in 2016. Located next to the iconic Blue House in Wanchai, Samsen quickly became a Hong Kong staple for food lovers along with being recognized and awarded Michelin Bib Gourmand every year since its opening. With ingredients such as fresh noodles and herbs being imported daily from Thailand, Samsen is known for consistently delivering authentic Thai flavours normally only reserved for the streets of Bangkok.
Samsen Wanchai is most recognised for its Wagyu Beef Boat Noodle Soup along with other favourites such as Spicy Chopped Duck & Thai Herb Salad or Crabmeat & Spring Onion Omelette that should not be missed.
What are Samsen's main pain points in human resources management?
The restaurant does not use any intelligent clocking tools and depends on paper management, which makes it difficult to ensure authenticity when employees clock in/out at each branch. HR needs to repeatedly check whether employees are working on time through monitors.
The attendance data of all employees is managed by Excel. The HR/Supervisor/Boss must reorganise all attendance data whenever payday is approaching. Repeated manual work is very troublesome.
All employees are still applying for leave in traditional ways. Because HR/Supervisor needs to manage the restaurant during the working period, which results in all leave approvals having to be responded to after hours. It takes up a lot of rest time and HR often feels tired.
How does Workstem help?
All employees clock in/out via Bluetooth on the Workstem One App. Employees not only can check the clock-in/out status on the mobile App, and also apply for timesheets to make up the attendance when it's wrong. HR/Supervisor/Boss can also quickly check whether employees have abnormal clocking statuses on the App, such as late, early leave, absent, etc., and approve timesheets anytime, anywhere.
HR/Supervisor/Boss can check the total scheduled hours and total working hours through the attendance module on the Workstem web version and Workstem One App. We're talking about quick management.
Employees apply for leaves through Workstem One App. For HR/Supervisors/bosses who are "deskless" persons can make leave approval at any time through the mobile App to improve work efficiency and allow more time to invest in valuable work.
Customer Testimonial from Adam in Samsen
As a manager of Samsen, I often need to put my energy into the daily management of the back kitchen and frontline to ensure that each dish and service are satisfied each customer, but also need to spend a lot of extra time doing HR-related affairs, such as schedule, attendance, leave management, is very headache. Since using Workstem, I am satisfied that enables me to easily handle multiple HR affairs through a single mobile phone and ensure that it does not affect the work management of the kitchen and frontline. Also, thanks to the simple and easy-to-understand design of the Workstem interface, I can get started very soon.