E-Leave Management System
Compliance with Macau labour legislation, Workstem's online e-leave system supports automated leave balance, quick application/approval, and encrypted data to help you achieve digital transformation.
A competitive and user-friendly e-leave system
Our understanding of your company culture makes leave management easier and more efficient.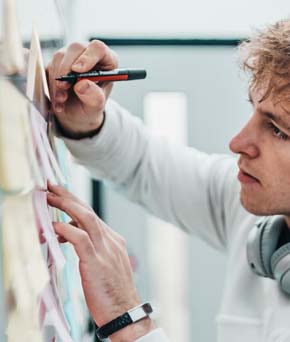 Too many accumulated leave applications for supervisor/HR to attend?
Apply and approve leaves with ease in our App
Supervisors will be notified immediately after employees applied for leaves through the App.
Not enough management layers for the approval process?
Self editing approval process
Powerful approval processes with multi-layer management, and ad-hoc optional scenarios for employees to choose.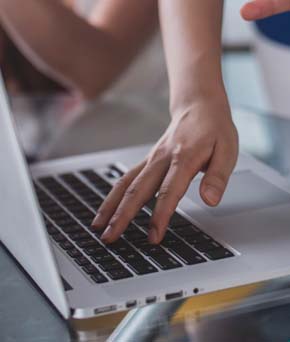 Difficult to manage complicated leave policies?
Self editing approval process
Leave policy customisation allows you to have the flexibility to release annual leaves by monthly or by yearly, even on their seniority entitlements.
Mobile approval is just one of the many functions of our automatic leave management system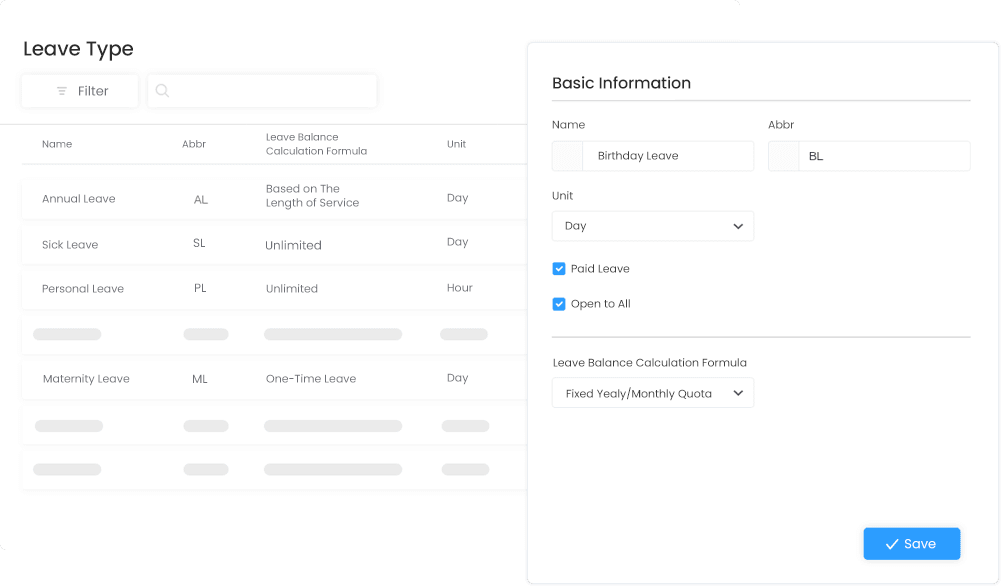 Customised leave types
We have default leave types such as sick leave, annual leave, and unpaid leave, or you can create more, such as compensation leave according to the employee's extended working hours.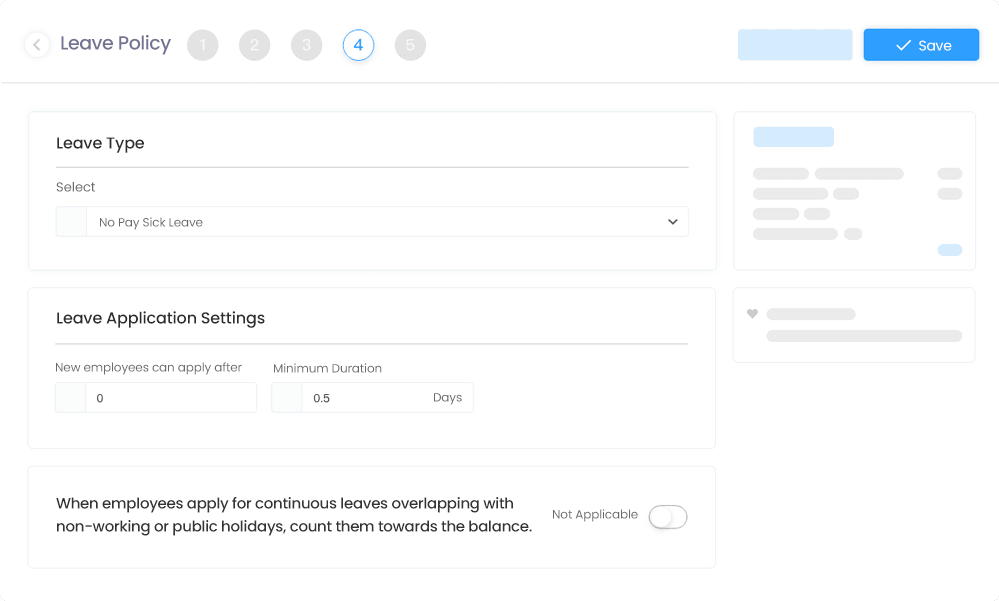 Self editing approval process
Create different leave types, leave policies and payroll policies to meet different employment types, positions and departments.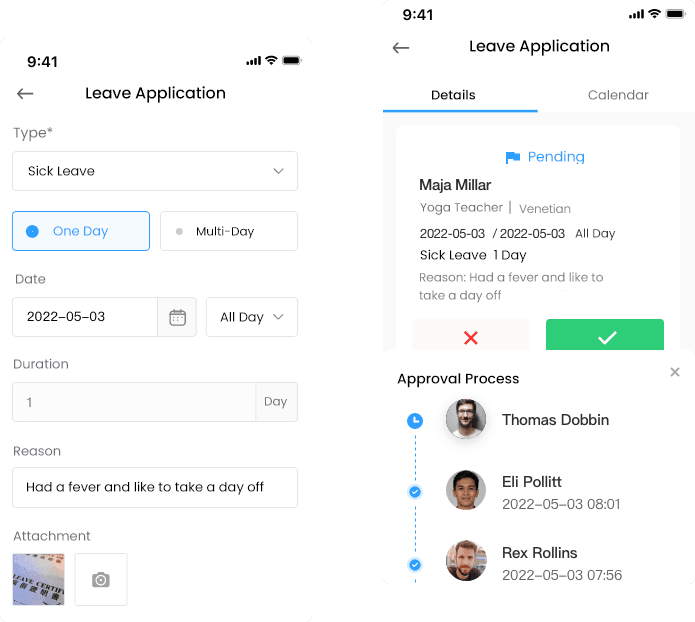 Easy leave approval and tracking
Employees apply for leave with our App based on their leave balance. Supervisors approve or reject in real time and make reviews according to the preset approval process with a clear log.
Learn More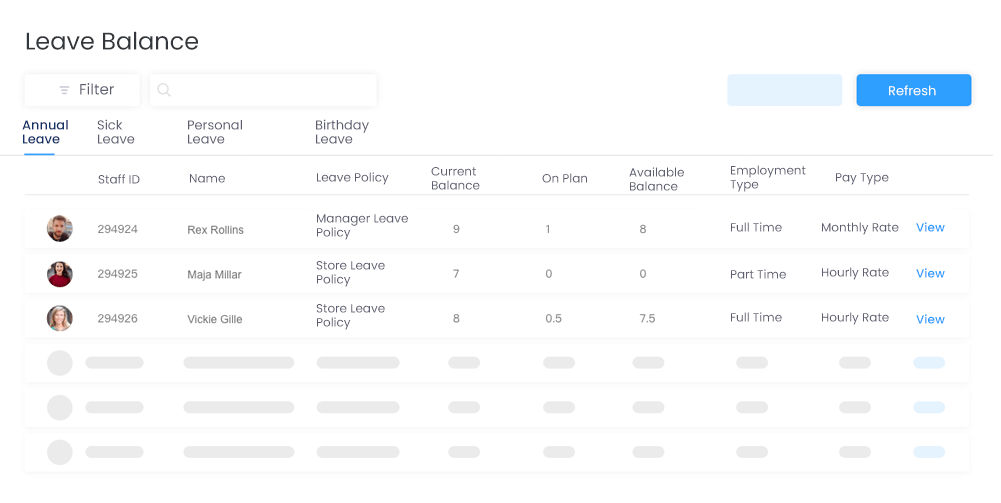 Automatic leave balance calculation
In compliance with the Macau labour legislation, the system has auto-update function for each year's mandatory and public holidays, and automatically calculates the leave balance for you.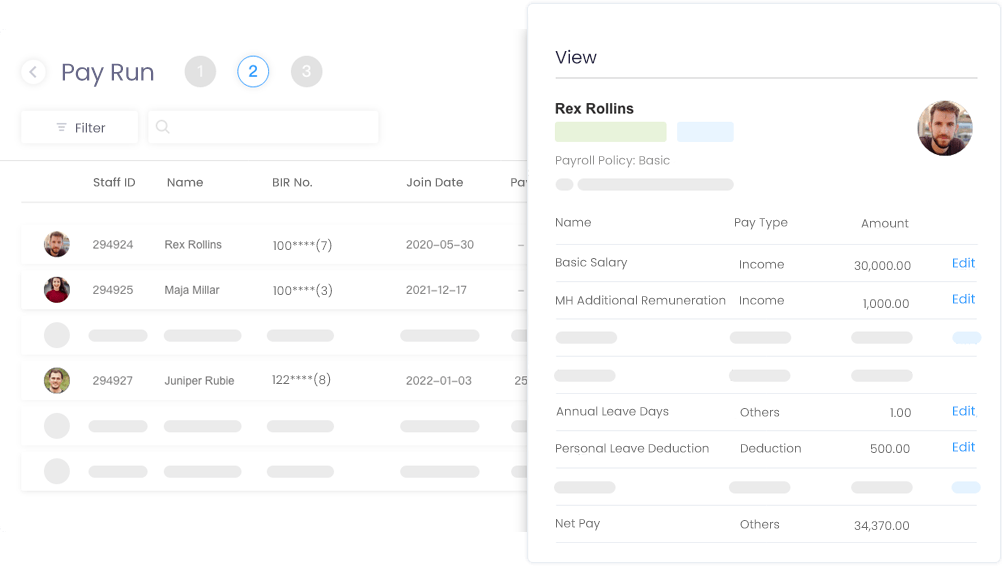 Automated holiday pay fulfils compliance
All leave records such as annual, sick and unpaid leave days are integrated with the payroll module for auto-calculation of holiday pay and leave deduction. We protect your employees' entitlements in compliance.
Learn More
All modules
are integrated
on one platform

.

Workstem is your one-stop payroll system, with functions such as rostering, attendance, leave, reimbursement, payroll, FSS and tax calculation, Workstem seamlessly handles your HR processing task faster and more conveniently under one platform.
Frequently Asked Questions
Are the annual leave settings flexible? How is it calculated?
Annual leave can be calculated and carried forward on a pro-rata basis, and the calculation is in line with Macau regulations.
Can employees see their leave balances?
Yes, employees can view their leave balances and apply for leave in the Workstem One App at any time.
After setting the relevant leave types and rules on the web, employees can apply for leave at any time via the app, and employers/HR can also apply on the web.
Can I upload supporting documents such as a medical certificate?
Yes, you can upload attachments when you apply.
Can I export the leave balance?
Workstem supports exporting leave balance at any time, and downloading employee leave detailed reports.
How to set up the approval process? Can I set up multiple approval processes?
The web can flexibly set the approval process, and supports the setting of multiple approval processes, multi-level approval processes, and multiple approvers at one level.
Can I view it in real-time during approval?
Yes, the approval process is updated in real-time.