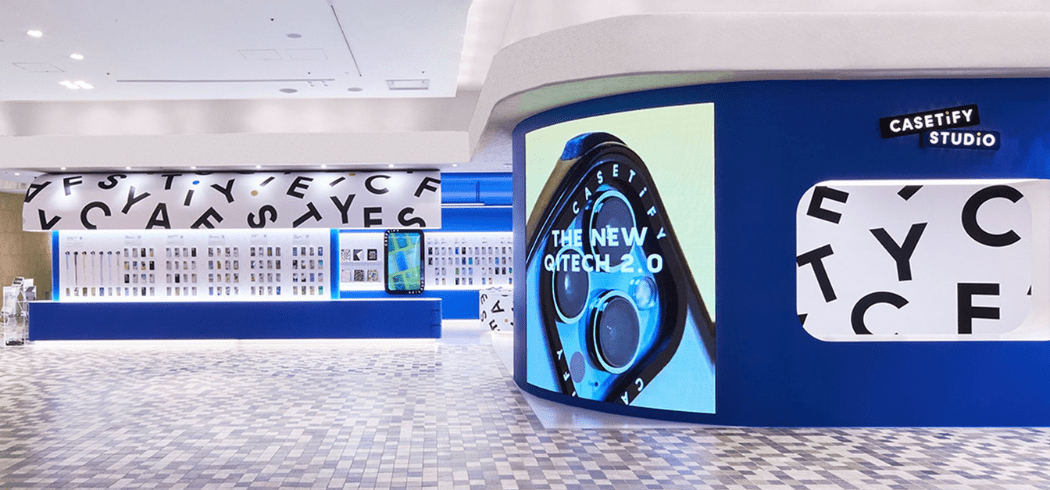 Workstem user: Nick, HR Admin
Company: Casetify
Location: Hong Kong
Industry: Retail
Number of employees: 500+
Favourite features: Flexible approval processes, compliance with the Employment Ordinance, calculation of ADW/statutory holiday pay/final pay.
About Casetify
Founded in 2011, Casetify is not only the first company that allows users to custom photos of social media into phone cases through an App, but also continues their mission of environmental protection. All products are made of at least 50% recycled materials and use 100% recyclable packaging. In addition, through the patented qìtech™ shockproof technology, it can provide the mobile phone with a maximum protection height of 3 metres. It also has thousands of prints and provides customised designs for customers.
Key collaborations include American singer Pharrell Williams, American actress Sarah Jessica Parker, YSL designer Saint Laurent, Well-known menswear designer Thom Browne and many more are fans of Casetify.
Additionally, Casetify has partnered with key retail partners including Nordstrom, Revolve.com, Shopbop.com, Anthropologie, Amazon, AT&T, Lane Crawford and more, offering customers easy access to their favourite products.
What are Casetify's main pain points of payroll?
The retail industry has many part-time employees during peak seasons, and it is common to accumulate overtime. Hence HR needs to spend a lot of time exporting attendance records before the end of the month, checking employees late to work or leaving early, constantly reviewing the actual attendance data matches the scheduling, and manually sum up data, which is not only time-consuming, but prone to payroll errors.
Employees can submit about 60-100 OT/leave applications every day, and reviews for approval takes up most of the time of supervisor/HR. Furthermore, the approval process is complicated, making it more difficult to verify and count attendance data manually.
It is difficult to track employee ADW due to the large variation of monthly working hours for hourly rate employees. Hence it is both time consuming and prone to errors when HR calculates statutory holiday pay manually.
Hourly rate employees are of high turnover, resulting in frequent final pays. However, according to the Employment Ordinance, employers are required to calculate and pay employees in equal proportions according to their contracts, and are required to calculate the statutory entitlements of an employee based on the 12-month average daily wage (ADW). In the long run causing more workload for HR to constantly track ADW.
How does Workstem help?
Workstem automatically marks the clock in/out status such as lateness/early leave, and seamlessly extract attendance data such as overtime/leave/absence. If employees need to work overtime or make up normal working hours, they can simply apply for a timesheet through the Mobile App, which will be counted into attendance data after approval, making attendance management flexible and convenient.
Employees of Casetify can apply for overtime/leave and more through the Mobile App, which is flexible and convenient; when the supervisor/HR confronts multiple applications, they can also authorise other colleagues to assist approval, which greatly reduces the workload. After approval, Workstem's AI engine automatically calculates leave balance and attendance data.
Workstem has a built-in ADW calculation function, which supports setting income additions and deductions, as well as the counted number of days. Workstem is in compliance with the Employment Ordinance and tracks employee ADW in real time.
Workstem's one-time calculation of "final pay" complies with the Employment Ordinance and supports automatic calculation, so that Casetify's HR can have unlimited pay runs within a month to greatly reduce workload.
Customer testimonial from Nick in Casetify
The overall function of Workstem is great! Whether it is approval process, attendance statistics, leave management or even payroll, Workstem can help Casetify complete the entire process automatically, quickly and efficiently. It perfectly solves the pain faced by HR everyday.