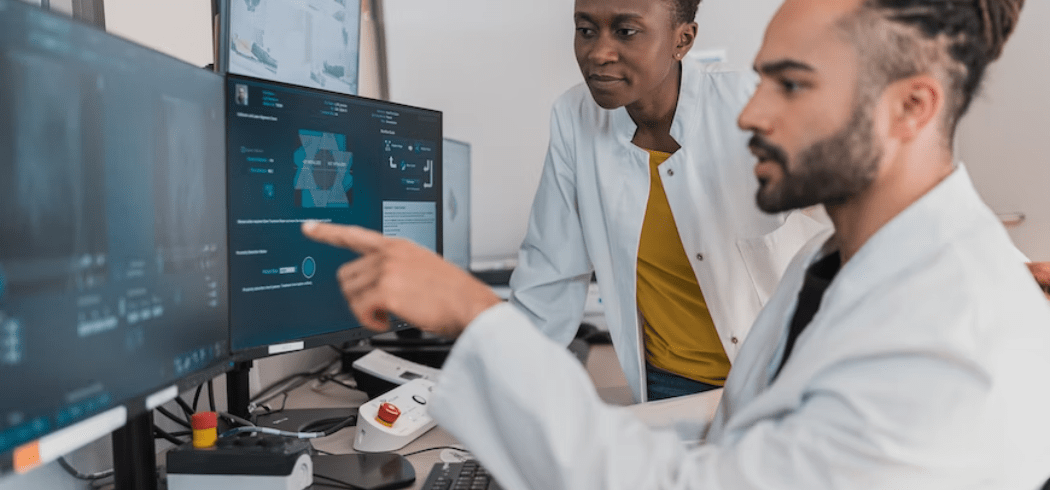 Workstem user: Gobby, HR Manager
Company: Day Glow International Group Ltd
Location: Hong Kong
Industry: Medical
Number of employees: 11-30
Favourite features: Workstem One App, GPS clock-in/out, scheduling, attendance, leave.
About Day Glow
Day Glow aims to improve the quality of life for allergy sufferers. Dedicated to their mission, they make one simple rule — provide quality but value-added products backed by science. Their dedication to supply advanced allergen barriers, home care treatments and skin care products backed by science has earned them a strong reputation within the medical community worldwide. They provide complete solutions through allergists, universities, engineers, doctors, dermatologists, and many more professionals and experts in the United States and in over 30 countries worldwide.
What are Day Glow's main pain points of human resources management?
Day Glow has multiple stores, since not every store has a network for the fingerprint time clock machine to operate, HR cannot manage the clock in/out and attendance status of individual stores in a timely manner.
The turnover was high during Covid-19, and there were many emergencies for employees. As a result, HR needed to deploy manpower between multiple stores quickly. Traditional scheduling management methods cannot arrange temporary shifts in time.
HR needs to repeatedly collect attendance data from each store on a daily basis, most of which are paper reports. It is relatively simple to manage the data of one store, but it is a very headache for HR to manage multiple stores.
Whether it is a nucleic acid test or a normal illness/follow-up visit, Day Glow requires each employee to provide a doctor's paper when applying for sick leave, and HR will approve the leave accordingly. However, traditional leave management methods are difficult to process employees' sick leave applications and store doctor's papers in a timely manner.
All HR affairs are managed through Excel, which leads to low work efficiency, and manual management is very error-prone.
How does Workstem help?
Workstem provides four types of clocking in/out: GPS/Face recognition/Bluetooth/QR Code, which is enough for employees of each store to clock in and out every day, and real-time synchronisation of clocking time, location, and status to Workstem Web and Mobile App for support HR quick view and management.
HR can quickly adjust shifts for each employee on the Workstem Web and Workstem One App. Even employees can communicate with each other and swap their own shifts, and then HR/supervisor/boss all need to do is make the approval. In other words, shifts can be quickly arranged without affecting the normal operation of each store. While reducing the workload of scheduling, HR/supervisor/boss saves a lot of time and devotes to valuable business.
HR/supervisor/boss can view the employee attendance data of all stores and download data reports anytime on one single system, and can also filter out an employee, department, time period, etc. It is simple and fast, and there is no need to use different Excel for complicated checking.
Employees can apply for leave through the Workstem One App, such as annual leave, maternity leave, sick leave, etc. When applying for sick leave, it also supports uploading relevant medical notes. HR/supervisors/bosses can quickly check the details and approval of leave applications on the Workstem Web and mobile App, and say goodbye to inefficient paper management.
HR/supervisors/bosses can one-stop manage company and employee files, schedules, clock-in/out, attendance, and leave through Workstem. All data can be traced, so there is no need to worry about manual errors such as data loss.
Customer Testimonial from Gobby in Day Glow
I really like the interface of Workstem, with the simple colour and function layout, which enables me to get started with the system very quickly. After subscribing to Workstem's Attendance Plus, all work related to scheduling, clocking in/out, attendance, and leave management has significantly speeded up the efficiency, and bid farewell to traditional Excel management. When I encounter some system operation problems, I can quickly solve them myself through the Product Guide, and quickly get solutions from Workstem's professional team. If there are friends around me who need to use the HR system, I will be delighted to recommend Workstem to them.