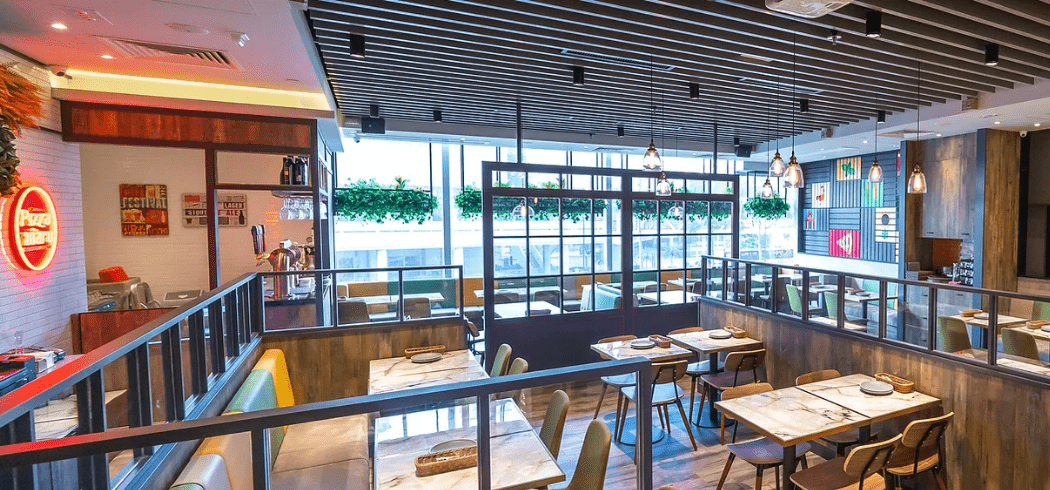 Workstem user: Mike, Director of Operations
Company: Universal Win Holdings Limited – Pizza Maru
Location: Hong Kong
Industry: F&B
Number of employees: 31-100
Favourite features: Clock in/out by facial recognition, payroll.
About Pizza Maru
Pizza Maru, under Universal Win Holdings Limited, is a market leader in Korea and currently has more than 630 stores internationally. It has been awarded as "Excellent Brand of the Year" consecutively since 2010 voted by Korean consumers; "Top 100 Brands of Korea" consecutively amongst all industries since 2017; and recently been honoured with "Order of Industrials Service Merit" consecutively since 2018 which is only presented to individuals and businesses who have contributed to the development of industry and the national economy.
​​​
Except for the famous flavourful Korean-style pizza, Pizza Maru also offers a range of delicious Korean fusion cuisines and famous Korean fried chicken all made with imported ingredients directly from Korea so that Hong Kong customers can enjoy the original and unique taste of Pizza Maru.
What are Pizza Maru's main pain points in human resources management?
Employees clock in and out through the POS time clock machine, and HR needs to export the attendance data every day for manual verification, which takes a lot of time and is very cumbersome.
The company sets up various allowances, and it is necessary to manually check the relevant data of each employee/day to avoid miscalculations of the salary. However, human errors are unavoidable in many cases. For example, for the attendance bonus, it is necessary to check the attendance data of each employee repeatedly. When the attendance data is found to be disputed, it is essential to recheck the historical records, resulting in low work efficiency, and HR is also very worried about whether the salary can be paid on time.
How does Workstem help?
Employees clock in/out by facial recognition, and record the attendance data of all employees in real-time. HR can check the latest attendance data anytime and anywhere through the Workstem Web Version and Workstem One App, as well as the clock-in/out time, location, status, and other data of each employee. HR no longer has to worry about employees cheating in clocking in/out.
Workstem's powerful AI formula engine supports the configuration of various personalised allowance calculation formulas. According to the formula, the system will automatically collect relevant attendance, leave, reimbursement, and other data, quickly calculate payroll, reduce the chance of manual errors, greatly improve work efficiency, and ensure punctual and compliant payroll.
Customer Testimonial from Mike in Pizza Maru
The restaurant business is usually very busy, and a large number of attendance and payroll matters are handled manually by HR/supervisors, which gives the management a headache. I wonder if that can be automated through the HR system. After comparing multiple systems, I finally chose to subscribe to Workstem. The first reason is that the attendance and payroll modules can be connected together, which can easily manage employees' clock-in and clock-out. It can also automatically calculate the payroll based on attendance data and pay the salary with one click, which helps us easily manage payroll affairs. Transactions that were previously handled manually can now be automated by the system, greatly reducing the burden on HR. The second reason is that the interface design of Workstem is very simple and easy to understand. The team has become familiar with the operating logic of the system in a short period of time. It is very friendly to the management who usually do not have much time to learn the system. If any friends among me are interested in HR digital transformation, I would recommend Workstem first.