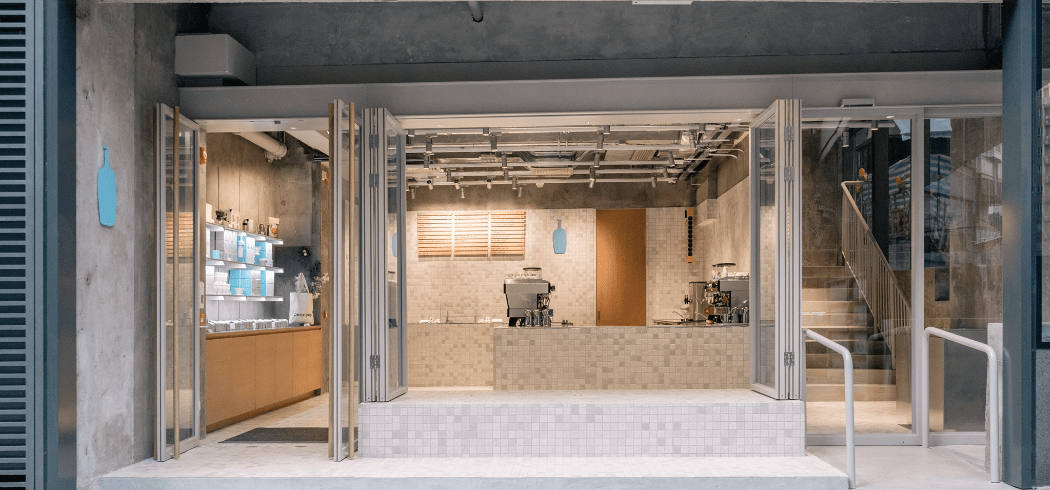 Workstem user: Dorothy, HR director
Company: Blue Bottle Coffee Hong Kong Limited
Location: Hong Kong
Industry: F&B
Number of employees: 31-100
Favourite features: Schedule, clock in/out, attendance.
About Blue Bottle Coffee
Blue Bottle Coffee started with a simple yet revolutionary idea: to serve great-tasting coffee, freshly roasted and brewed to order, from the finest sustainable coffee farms. Today, there are more than 100 Blue Bottle cafés in the US and Asia, as well as a growing e-commerce platform and subscription service.
We source our coffee through a traceable supply chain, usually from producers we've been with for five years or more, and roast it in small batches. They are meticulous about details. For each coffee, a custom roast is created designed to best express that flavor profile – along with a scoring system to ensure we hit the mark. Based on years of research, pour-over drinks are brewed using designed equipment, while their post-art follows the guidelines of consistency and artful presentation. They know very well that details matter.
What are Blue Bottle Coffee's main pain points in human resources management?
The old system is difficult to manage the clock-in and attendance status of all employees. The data is incomplete and sometimes even chaotic, so it's better to continue using Excel.
Every time an employee forgets to clock in, they will immediately find HR to correct the attendance data. HR also needs to repeatedly check the monitor and ask colleagues on the spot if it is true, so as to help the employee make up the attendance record.
Colleagues in the store are relatively young, and there are often cases of cheating and clocking in on behalf of others. The old system cannot solve this problem, which makes HR very headache, and the attendance management is "chaos".
Employees often don't know their leave balance, so they have to ask HR to check the records every time. As time goes by, HR starts to be in a hurry, wasting a lot of precious time on these unproductive things
How does Workstem help?
Workstem can clearly record the clock-in/out and attendance status of each employee. HR can view real-time data on the mobile phone or computer anytime, anywhere, such as late, early leave, overtime, and other related time and status, to speed up the attendance management process. And one-click to quickly download the attendance report to report to the superior or quickly check.
When employees forget to clock in, they can apply for a make-up application on Workstem One App, and HR can quickly approve or cancel the submission anytime, anywhere on their mobile phone or computer.
Each branch uses Bluetooth to clock in, which can ensure that employees clock in at the correct place of work, and avoid clocking in and cheating among employees.
According to the initial rule setting of each leave type, the system will automatically update the correct leave balance to the employee's mobile app, and employees can check it by themselves, and apply for annual leave, sick leave, etc., without bothering HR.
Customer Testimonial from Dorothy in Blue Bottle Coffee
The old system does not support the scheduling function, and cannot store employee files, these need to be managed manually with Excel, which is not user-friendly. And Workstem can truly integrate all HR and payroll affairs into the system, from employee P-file, scheduling, clocking in/out, attendance, leave, reimbursement, payroll, MPF to tax declaration can be managed on one simple system, making HR/supervisors/boss feel unprecedented ease and reassurance.