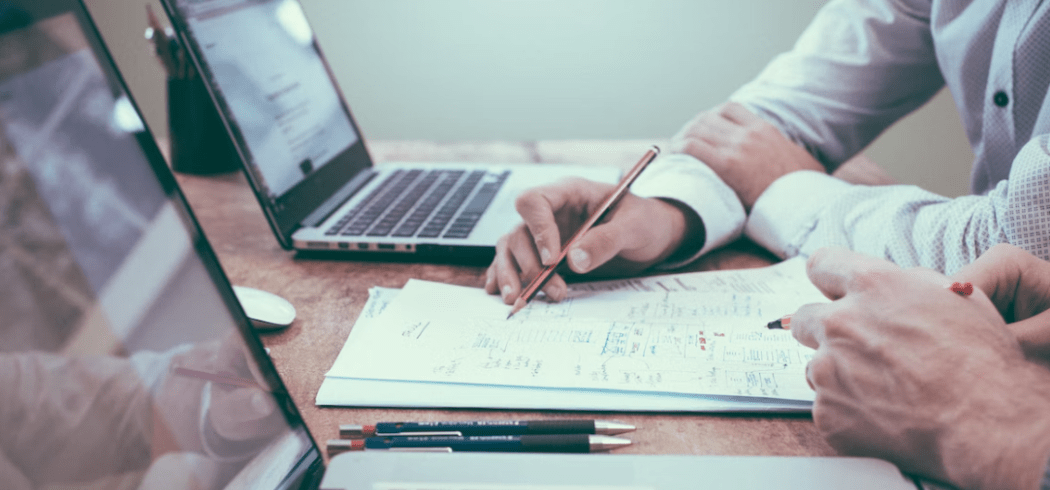 Hong Kong's F&B industry is one of the most famous in the world, whose success is due to its strict standards, thus always maintaining competitiveness. Another key factor for the success is its widely recognised talents. From Michelin-starred chefs to small stalls all over the streets, Hong Kong's talents are very popular.
However, employers in Hong Kong F&B industry generally confront three challenges: high turnover of employees, difficult attendance management, and complicated payroll calculation. And these difficulties will become more obvious under the impact of 2020. Facing the "group gathering regulation" and "no dine-in policy" promulgated by the government, the Hong Kong F&B entered a "frozen period" last year, and employers are under enormous pressure. Although the adversity has brought endless challenges to them, it has also started the trend of digital transformation.
CLG, an accountant founded in Hong Kong, is well versed in the operation of the F&B industry in Hong Kong, and is also a financial consultant for many catering companies, from chain brands to small restaurants, CLG has in-depth insights into how the F&B maintains stable operation and control costs.
Seize the opportunity
Whether it is before or after the covid, food delivery is an important channel to expand the catering business, gain more customers and revenues. In the second quarter of 2020 (that is, during the peak period of covid), food delivery services contributed HK$8 billion. Restaurants that used to provide fine dining have begun to design selected packages suitable for take-out. The waiters also turn to help carry out the delivery business.
Flexible scheduling is very important at that time. One of CLG's customers is a hot pot restaurant in Hong Kong that already has 5 branches. By the end of last year, the Hong Kong government stipulated "no dine-in policy", which regulates restaurants must be closed after 18 o'clock. In order to operate as normal, the employees of the 5 branches need to coordinate with each other and flexibly be assigned to restaurants according to the workload of takeaways during peak hours.
CLG assists their employers to use Workstem to intelligently assign shifts, arrange work for employees according to different locations/stores, and support multiple shifts a day, or temporarily adjust shifts through the system in case of emergency to ensure that employees can receive information in real time and in line with the flexible requirements. Employees can also clock in/out at multiple locations through the multilingual platform via mobile App. Accurate attendance data makes payroll calculation quicker and easier.
Cash flow is fundamental
There are several core costs in the daily operation of restaurants – materials, manpower, rent, water, electricity and gas. These expenses require regular cash payments, and the procurement and payment cycle is very short. To a certain extent, the F&B industry has a greater demand for cash flow than other industries. Good cash flow means that the company has a higher ability to resist risks.
The pressure on the restaurant's cash flow is mainly concentrated on – cash return, rent, manpower. Among them, "people" is one of the biggest costs. After a certain period of operation, the restaurant has the ability to judge the customer flow. They are supposed to assign shifts and make flexible changes to avoid insufficient/redundant manpower and customer service failure.
Digitisation is the best practice for HR management. Workstem supports fixed and variable pay items, which is in line with the casual worker market. The system allows companies to flexibly set payroll templates according to their standards, at the same time, it can be integrated to clock in templates, which can calculate payroll by hours, rationalise working hours, and control labour costs.
At present, many restaurants in Hong Kong are choosing to streamline their staff, focusing on takeaway, and attract more customers through discounts. On the one hand, CLG uses digital tools such as Workstem's to help these restaurants manage human and financial calculations. On the other hand, they monitor the support policies released by Hong Kong government in real time to help customers obtain cash support to lighten the burden.
Technology attracts talents
As well as the high cost of manpower, manpower shortage is also a problem. The F&B industry has a huge demand for casual workers, and the large turnover of employees is very unstable. The application of technology, in fact, has a significant role in promoting stability and attracting talents, and even during covid, it reflects some advantages.
The first convenience created by digitalisation is the requirement of social distance in the covid. Breaking through the physical boundary of traditional "clock in", all clock in/out can be completed through the Workstem mobile App, which greatly reduces the possibility of cross-infection and makes frontline employees feel at ease.
In addition, the platform greatly reduces the cost of HR work and repeated communication. Language has been a major obstacle in the past because some restaurants employ multiple nationalities including locals, mainland Chinese, and Southeast Asians. At present, scheduling and HR notices are released through the Workstem platform, and human resources do not need to translate by themselves, which solves a significant difficulty.
Last but not the least, even kitchen and dishwashing workers who had limited experience with IT systems and even had a resistant mood, were "surprised" by the digital tools promoted by their companies, which greatly enhanced the impression of employers. A large number of F&B companies in Hong Kong use paper to register new employees, while through Workstem, new employees onboarding can be quickly completed by scanning the QR code. The P-files will be properly saved and the records are accurate.
CLG joined Workstem's partner program in October 2020, and the two teams support each other in technology and business development. After just 3-month of cooperation, CLG has experienced an increase of work efficiency. Taking employee termination as an example, the process that used to take 3-4 hours can now be completed in only 15 minutes through Workstem system by CLG team . At present, more than 70% of CLG's customers have been using Workstem.