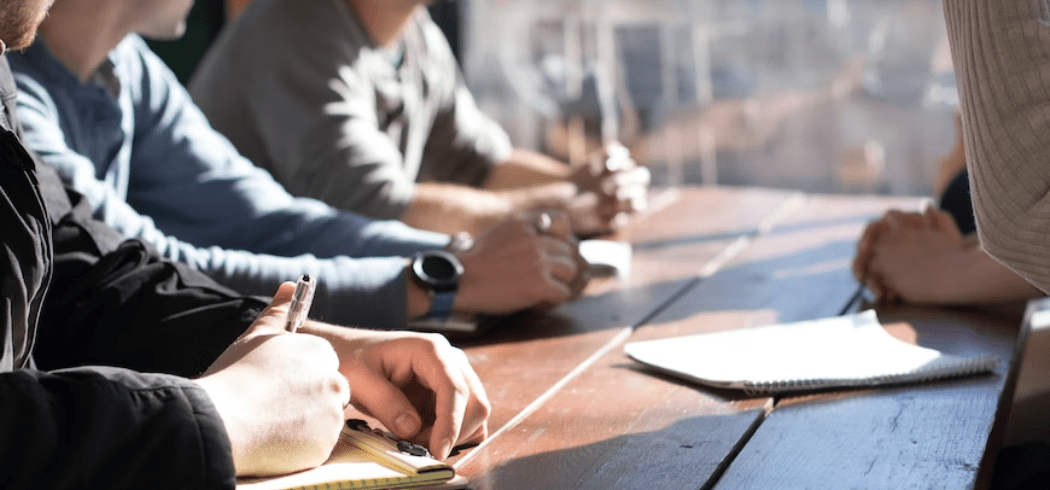 Hong Kong is a city where efficiency is paramount, and it emphasises "fast, good-looking, outstanding". The traditional paper-based management of human resources is no longer in line with the market and may become an obstacle to the development of enterprises. The core of HR department are employee recruitment, training, optimisation of payroll and benefit schemes, which will bring performance growth. However, some "irrelevant" and complicated issues such as urging employees to clock in, repeatedly checking rostering and attendance data and more seriously affect HR's work efficiency and even fail to solve basic HR problems to slow down the development.
Hong Kong Managers and Secretaries Limited (HKMS) was established in 1970 and has developed for half a century, becoming one of the most reliable and efficient corporate service providers in Hong Kong. They also help customers of different types and sizes from small and medium-sized enterprises to multinational enterprises to provide HR and payroll digital transformation services that meet their needs. Through Workstem, they can improve business efficiency, digitise and even automate most of the processes, so that repetitive tasks can be operated independently, and HR-related data is synchronised to one platform in real-time without excessive human supervision. After working with us, HKMS has the following insights to share with you.
Prompt support services
Many customers think that they can have system implementation by themselves, but when it comes to the important part, they have no idea how to set in the system such as temporary pay run for terminated employees, customised payroll formula, MPF contribution calculation, MPF contribution remittance, tax and other issues related to labour legislation. Hong Kong people who pursue quickness certainly hope that there will be someone who can respond to them quickly.
HKMS digital transformation team masters the logic and operation of Workstem. With years of experience in the human resources and payroll industry, it has successfully solved the HR pain points of many Hong Kong local companies and completed the digital transformation. They know Hong Kong people's pursuit of efficiency and provide prompt system support services, as well as HR and payroll consultation to meet companies' convenience.
Choose an easy-to-use cloud SaaS system
At present, there are various one-stop cloud HR systems on the market. HKMS has found that there is a fatal problem in the old system, that is, the HR/managers/boss do not understand how to use the system at all. As a result, many enterprises still need third-party agencies to handle HR's daily issues, such as uploading P-files, making shift adjustments for employees, etc. Even subscribing to the system, the final benefits and work efficiency have not been improved.
Therefore, when choosing a new system, HKMS proposed a new standard: a simple and easy-to-use layout and provides product guides for each module including onboarding, scheduling, attendance, leave, reimbursement, payroll, MPF, and tax to allow enterprises to realise HR digital transformation by themselves easily. After trying Workstem for free, HKMS finally chose to become our long-term partner.
Multiple time-clocking methods
HKMS has customers from all walks of life. Due to different office locations, as well as different corporate cultures and management standards, a system with only a single clock in/out method cannot meet their needs. Fortunately, Workstem provides GPS, Bluetooth, QR code, and face recognition to clock in/out. No matter whether it is multiple branches or offices in any commercial area in Hong Kong, employees can successfully clock in and out. With accurate positioning, employees' WFH/fieldwork/working in multiple places can all be easily handled. It will be much easier to calculate attendance bonuses and other attendance-related pay items with accurate attendance data!
Personalised payroll & one-click Autopay
HKMS provides payroll outsourcing services. It is unavoidable that customers have special payroll calculation methods. However, the system used in the past is quite simple on payroll, and can not be integrated with other functions such as scheduling, attendance, and leave, resulting in inaccurate payroll and useless systems.
After using Workstem, the pay run has been smooth and the functions are very practical. Thanks to Workstem's powerful AI engine, it automatically collects HR-related data according to the customised payroll formula, which can meet the needs of various industries in Hong Kong and ensure accuracy. It has been successfully integrated with HSBC, Hang Seng Bank, Bank of China (Hong Kong), Bank of East Asia, DBS, Standard Chartered Bank, etc. to realise one-click Autopay.
MPF and tax functions are no longer decorations
Some systems highlight their automatic MPF and tax functions, while in many cases, many problems occur after using it for a period of time, such as incorrect calculation of monthly contributions, manual submission of MPF, manual filing of tax forms, etc., which increases the workload and makes the system just a meaningless decoration.
Workstem is in compliance with the laws of Hong Kong SAR, which supports one-click MPF scheme enrollment, seamless integration with the payroll module, automatic calculation of the monthly contributions, and one-click online submission. The IR56B/F/E/G/M forms in the system have passed the verification of the Hong Kong IRD and can be directly uploaded to the eTax platform to enjoy the employer's electronic tax return service, truly realising paperless tax return.
Say goodbye to the "not user-friendly" stereotype
Most people have a stereotype of one-stop and cloud-based system for the simple and not localised functions. Workstem is an HR and payroll system dedicated to Hong Kong companies that is in compliance with local labour legislation. There are multiple built-in settings as well as customised settings in each function, such as the upper limit of lateness, customised leave types and pay items, etc. Workstem sticks to the personalised HR policy of each company to truly achieve a 90% reduction in manual work, making HKMS more confident in serving customers.