What is leave application?
Application for leave refers to the leave application form that the employee submits to the supervisor for approval after completing the reason, leave type, and relevant data through the HR system according to the actual situation and attaching the corresponding documents.
Leave application form template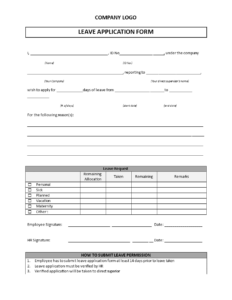 Workstem
Best-recommended! Workstem supports employers to customize leave types and leave policies according to their needs, so as to meet the individual needs of enterprises.
Through the Workstem One App, employees can self-check their leave balance and submit leave applications; supervisors or HR can approve them in the client anytime, anywhere, and every document is not missed.
Is the store busy and can no longer be distracted by the latest public holiday policy changes? Still using the email leave application? Workstem is regularly updated to keep up with labor laws and fully meet your compliance needs.