First Payroll System in Hong Kong that Integrates HSBC Autopay through API
Workstem integrates HSBC payroll accounts through API, completely replacing manual processing of Autopay documents, thus helping HR and financial departments to auto-calculate payroll and payments.
Simplify payroll calculation & workflow
5 easy steps to set up and go
1. User Registration
Register HSBCnet and Workstem account separately.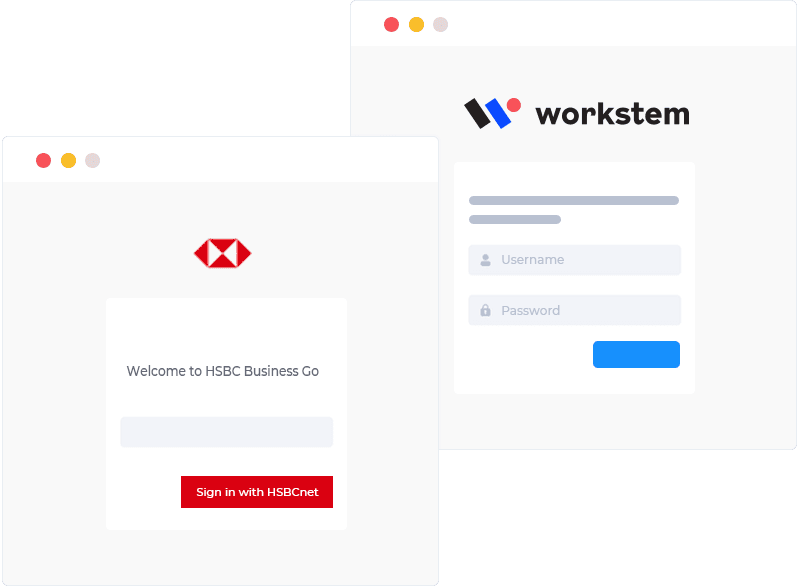 2. HSBC and Workstem Connection Setup
Set Workstem connection through HSBC, to authorized HSBC auto-collect payroll data to be paid in Workstem at regular intervals.
Learn More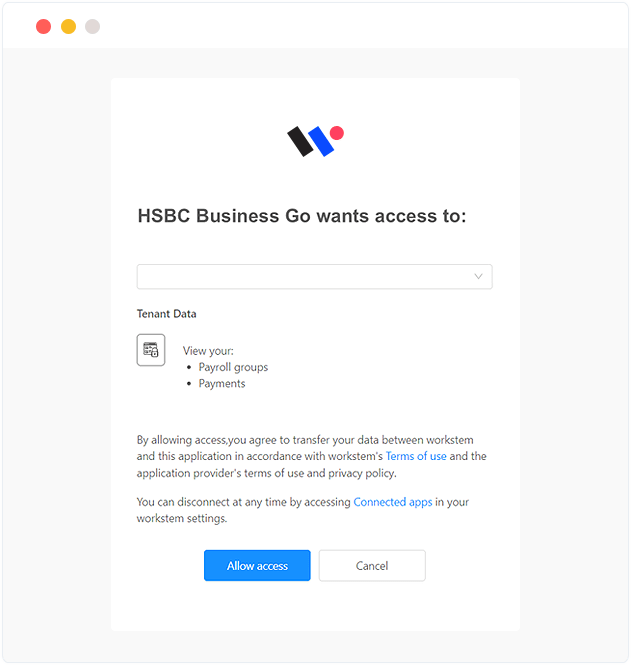 3. Auto-submit payment application after payroll calculation
Once Workstem calculates the payroll through the AI engine, HSBC auto-collects the payroll data to be paid, and submits it to the HSBC Autopay platform, then waits for approvals from the customer's designated personnel.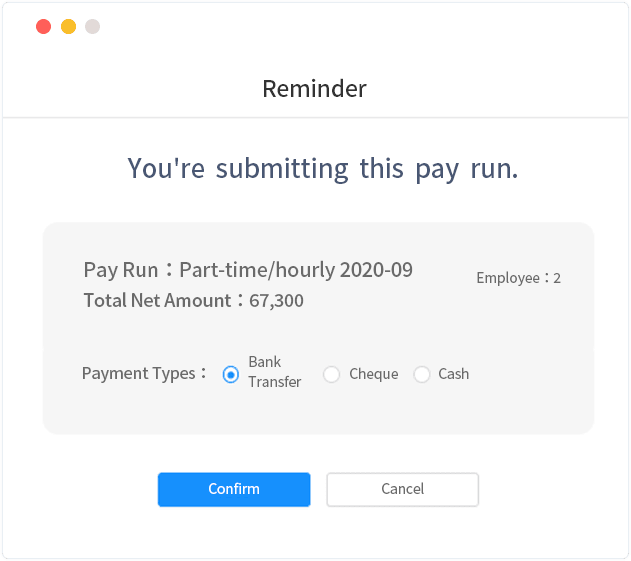 4. Automatic transfer
Prior to the payroll payment date, the designated personnel initiates the Autopay approval through HSBC platform and carries out the Autopay on the specified date.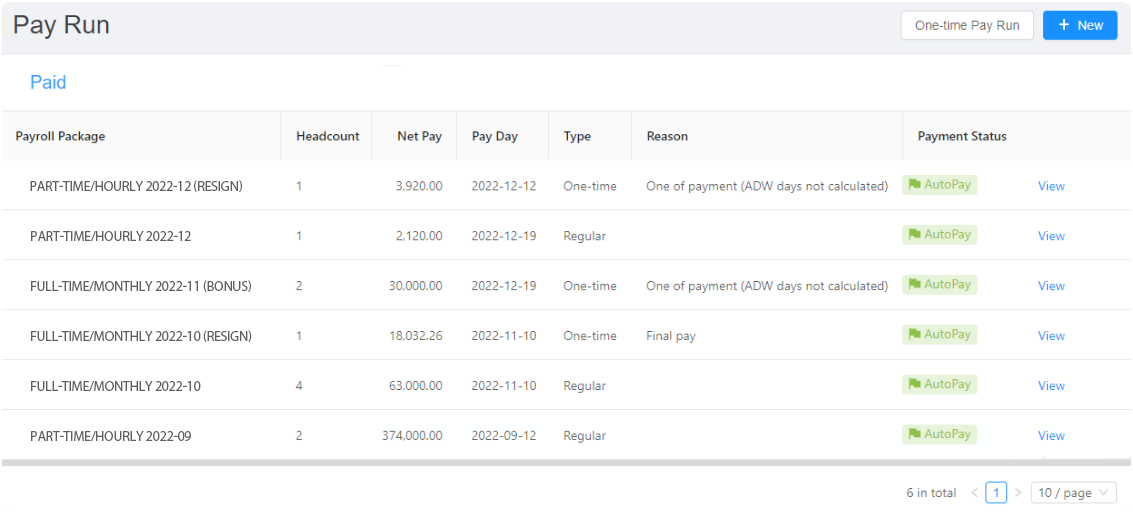 5. Auto-distribute payslips
The payslip is automatically pushed to the Workstem One App, providing instant pay records for employees.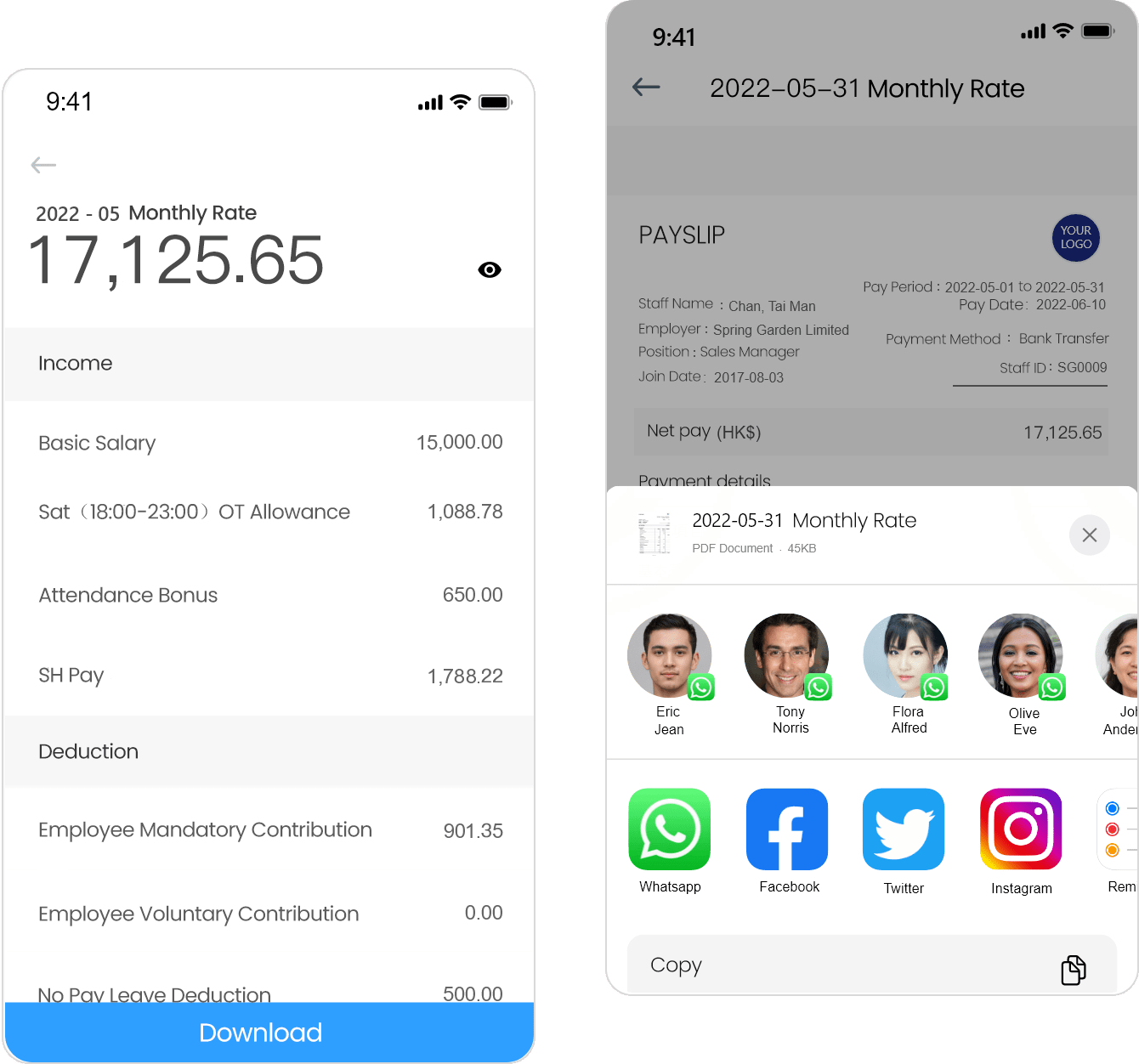 Why choose Workstem x HSBC Autopay?
Simplified payroll processes, save your labour costs

Payroll data can be sent to the HSBC Autopay platform and approved by the financial department

Eliminating manual uploading and downloading of files by encrypting data in the cloud

Real-time sync up with HR platform for automated payroll processing
All modules
are integrated on one platform.
Workstem is your one-stop payroll system, with functions such as scheduling, attendance, leave, reimbursement, payroll, MPF, and tax filing, Workstem seamlessly handles your HR processing task faster and more conveniently under one platform.
Frequently Asked Questions
If an employee hasn't been paid the current month, but resigns at the beginning of next month, can the next month's payroll be temporarily calculated?
Yes, the system supports the one-time pay run for resigned employees.
Can I calculate the annual leave payment in the final pay?
Yes, the annual leave payment is automatically calculated through the AI engine in final pay.
Can I set up multiple MPF schemes?
Yes, you can set different MPF schemes for different employees.