Smart Superannuation Software
Workstem is compliant with ATO regulations, allowing you to easily register and submit your superannuation online through under a single and convenient platform.
Streamline Super management with Workstem
A powerful superannuation software keeps track of your compliance and efficiency, making Super management an easy process and reducing your workload.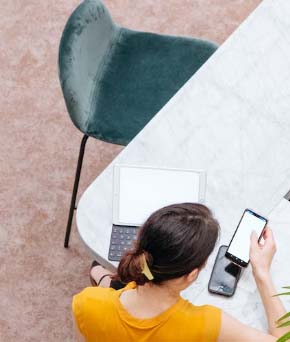 Hard to manage multiple Super funds?
Manage Super funds in one system
Workstem manages multiple Australian superannuation funds (Australian Super, Sunsuper, NGS Super, SMSFs and more) in one system, saving time and reducing costs.
Changes on superannuation guarantee rate?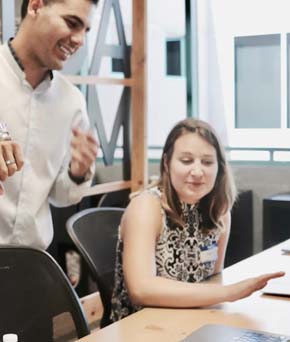 Auto update contribution rate in compliance with ATO
We can stay up-to-date with superannuation requirements, and provide kind reminders of contribution rate to ensure timeliness and compliance.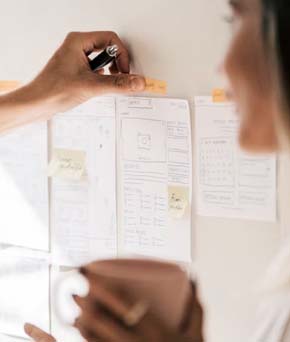 Mistakes in tracking ordinary time earnings and calculating Super contributions?
Auto track and calculate Super contributions
Our powerful AI engine automates employee time tracking, calculates ordinary time earnings (including salary, wages, overtime, allowances, commissions and bonuses), and automatically determines the Superannuation Guarantee (SG) rate for efficient superannuation calculations.
All-in-one superannuation software
Workstem is a comprehensive superannuation software that helps employers manage superannuation obligations and stay in compliance with relevant legislation.
Book a Demo
Free Trial
Master file integrates all
Unlock the full potential of a comprehensive master file with centralised management of employment information, attendance, leave, payroll, Super, tax and more, making your HR process streamlined and increasing efficiency.
Cover Super funds to meet your needs
Workstem's automated superannuation software handles SG contributions, personal Super contributions and more. It supports multiple Super funds, including Australian Super, Sunsuper, NGS Super, and custom SMSFs, ensuring coverage for employees with different funds and improving efficiency in managing superannuation contributions.
Automate Super calculation via AI engine
Our all-in-one platform streamlines payroll calculations by computing ordinary time earnings (salary, wages, allowances, commissions, bonuses), superannuation based on the pre-set SG rate, and income additions & deductions. Its auto-warning feature monitors contributions to minimise exceeding thresholds, reducing workload and saving time.
Learn More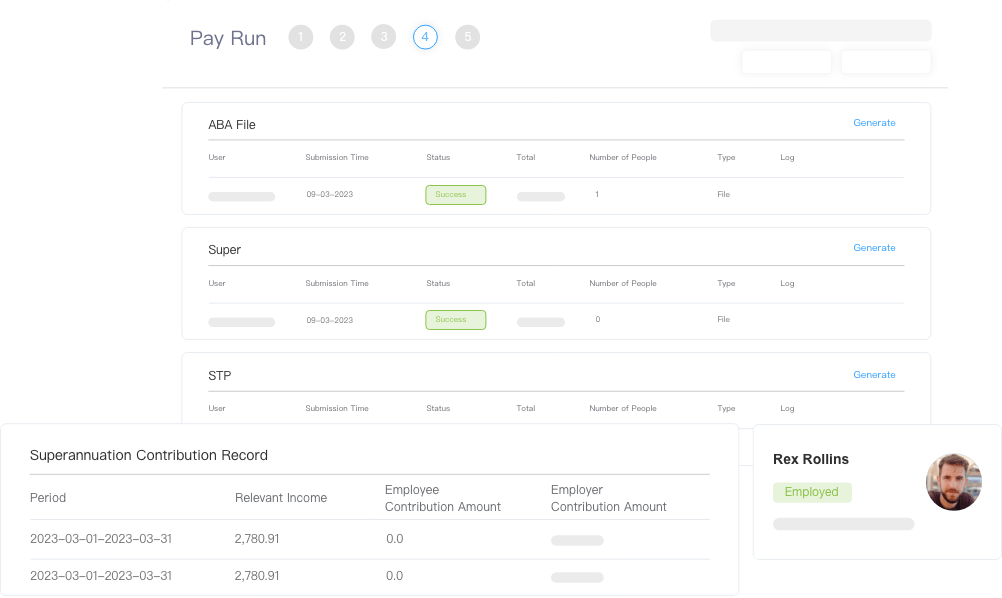 Meet the compliance with ATO
Comprehensive reporting system simplifies the process of reporting salary, wages, PAYG withholding, tax, and superannuation to the ATO. It stays SuperStream compliant, making it easier to process superannuation contributions in line with ATO guidelines. The system also maintains records of personal details and contribution history for efficient record-keeping.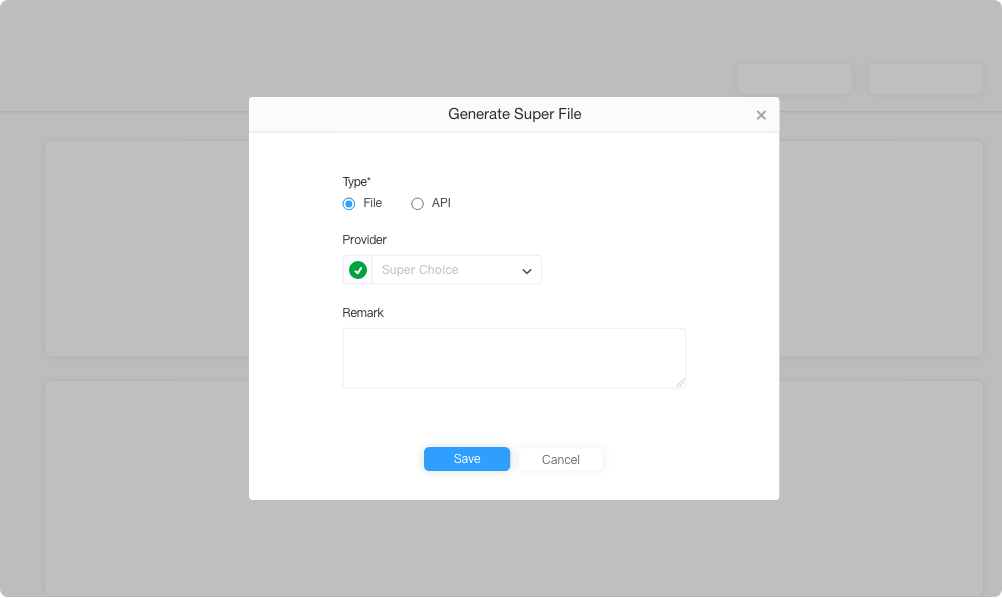 Generate comprehensive reports for easy analysis
Streamlining employee superannuation contributions by auto generated Super files, providing error warnings, enabling online submissions, and displaying contributions on payslips, increasing both speed and accuracy in managing superannuation.
All modules
are integrated on one platform
Workstem's one-stop payroll system offers a comprehensive range of HR solutions, including rostering, attendance management, leave tracking, expense claims, payroll processing, tax compliance, superannuation, and Single Touch Payroll (STP) reporting. By consolidating these functions into a single platform, we streamline HR processing and reduce errors, delays, and duplication of effort.
Frequently Asked Questions
Which superannuation funds are supported by Workstem?
Workstem supports most superannuation funds in Australia, including but not limited to commonly used funds such as AustralianSuper, REST Super, Sunsuper, Hostplus, Cbus Super, HESTA Super, UniSuper, CareSuper, First State Super, and QSuper.
Can I set up multiple superannuation funds in Workstem's HR system?
Yes, you can easily set up and manage multiple superannuation funds in Workstem's HR system, including popular funds such as Australian Super, Sunsuper, NGS Super, SMSFs and more. Workstem records detailed contributions and helps you efficiently manage employees' superannuation contributions, regardless of which fund they are using.
How are the additional contributions set and calculated in Australian superannuation funds?
Workstem's HR system can calculate and apply additional contributions in Australian superannuation funds automatically, based on a fixed amount or percentage of gross earnings. Employers should ensure compliance with Australian government regulations regarding the limits on additional contributions per financial year.