Top HR Analytics Software
HR data analytics helps optimise payroll policies by analysing past payroll data, reducing HR expenses, mitigating potential risks, and facilitating successful strategic planning.
Essential payroll data analysis in company operation
Payroll data analysis helps you project payroll and predict the risk to achieve efficient operations.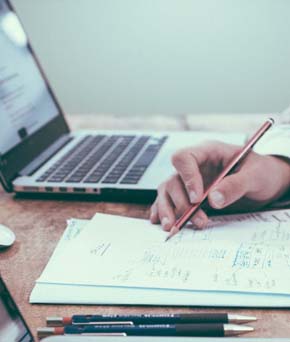 Payroll proportion is not balanced enough?
Adjust departmental and positional payroll distribution
Departmental and positional analysis is a crucial tool for optimising payroll allocation and improving employee performance and experience, ultimately leading to maximised business outcomes.
Compensation and benefits lack competitiveness?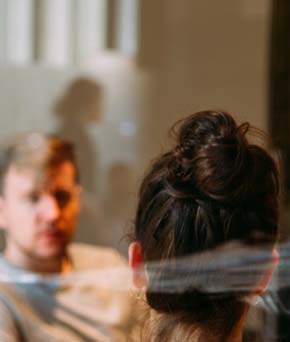 Enhance your payroll policies
Integrating data onto one platform to optimise payroll policies and stay competitive in their industry, leveraging intelligent charts and data analysis tools to make informed decisions on compensation packages and incentives.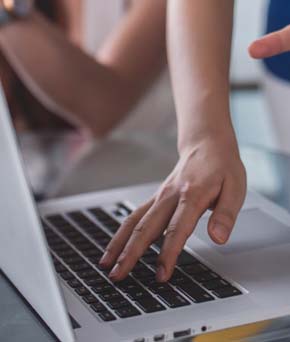 Critical staffing assignment
Improve personnel allocation
The payroll analysis helps projecting revenue, focus resource planning and boost human capital investment strategies. Strategically hiring part-time & casual employees to meet fluctuating staffing needs.
Lead your industry with visualised HR analytics
Now is the time to provide more strategic value to your business, and make decisions with the confidence that scientific HR analysis can give you.
Book a Demo
Free Trial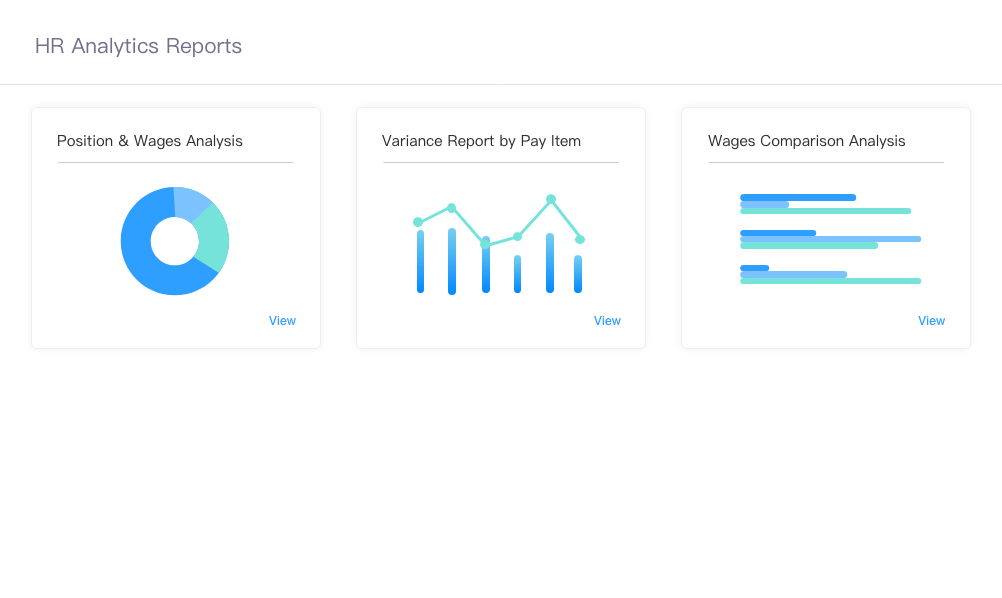 Comprehensive HR analytics in one software
HR analytics software tracks, analyses and reports HR data to provide valuable insights for decision-making, leading to better employee engagement, retention and productivity.
Make wages proportion reasonable
Visualised position and wage analysis can help quickly adjust departmental payroll budgets, improve employee performance, and maximise business output when pay scales do not match current business development.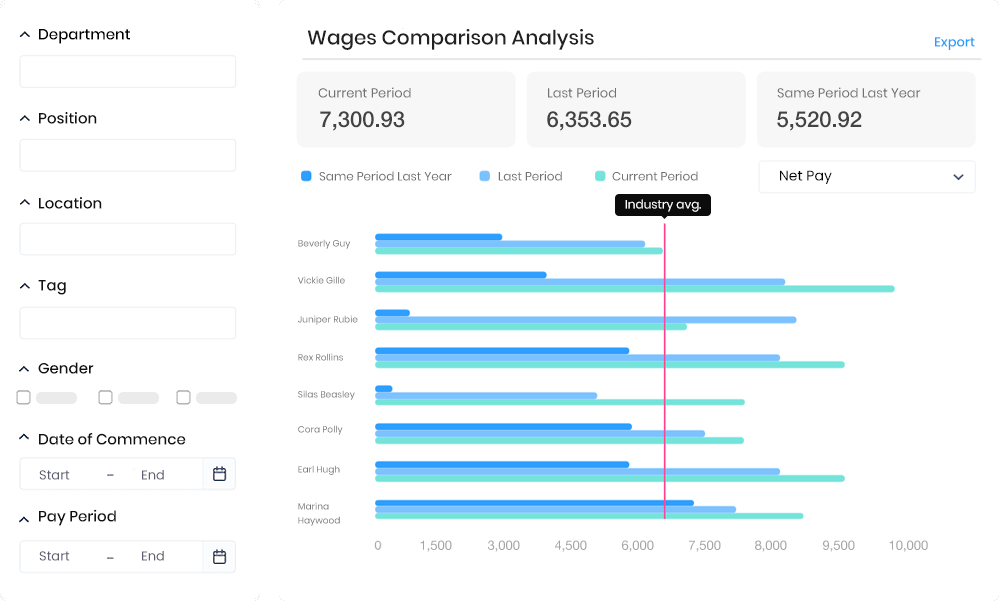 Flexible optimisation of operating costs
Wage comparison analysis helps you quickly and reasonably adjust salary standards. The comparison of periods to periods payroll data assists your competitiveness in the industry, so to optimise the flexibility in operational cost.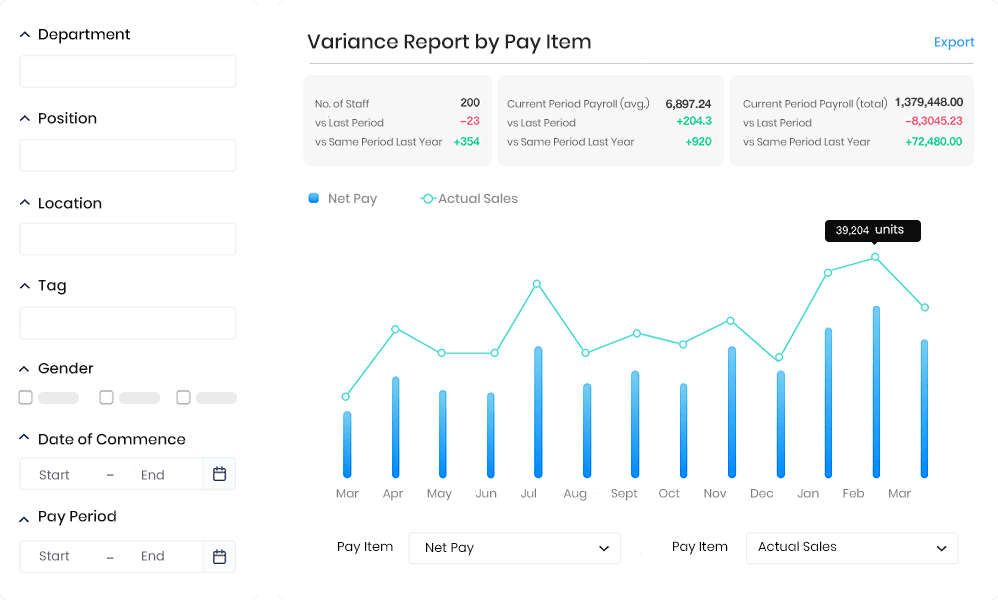 Payroll analysis empowers the best decisions
Using payroll data to track and analyse HR costs allows better informed decision-making and strategic planning. By comparing total payroll and number of employees in different periods, businesses can forecast future HR costs and to ensure financial stability and growth.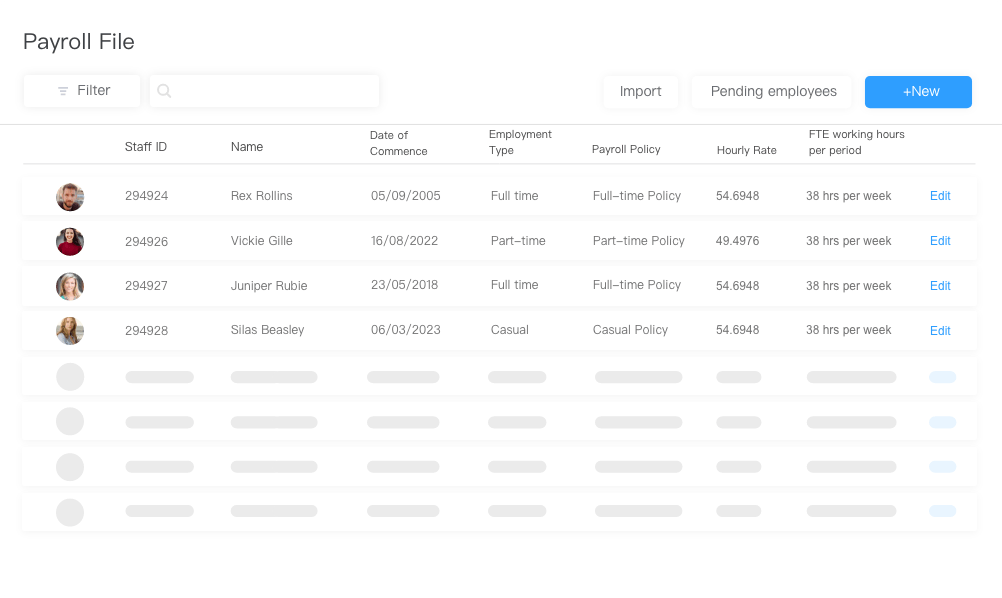 Guard data security by encrypting in the cloud
Data security is the priority, so data privacy and security measures are essential. Our HR analytics not only provides insights into your workforce, but also encrypts and stores data securely in the cloud.
Link of payroll system
Workstem's powerful data support can help you better understand your organisation's salary structure and make more informed decisions about compensation.

All modules
are integrated on one platform
Workstem's one-stop payroll system offers a comprehensive range of HR solutions, including rostering, attendance management, leave tracking, expense claims, payroll processing, tax compliance, superannuation, and Single Touch Payroll (STP) reporting. By consolidating these functions into a single platform, we streamline HR processing and reduce errors, delays, and duplication of effort.
Frequently Asked Questions
What payroll analysis reports are supported?
Workstem supports payroll analysis reports such as position wages analysis, total wages analysis, monthly wages analysis, etc.
Can I see the payroll comparison of different periods?
Yes, in the total wages analysis, you can see the difference between this month's wages, last month's wages and the same month last year.
What are the benefits of HR data analytics for companies?
Companies can keep abreast of whether the payroll distribution is reasonable to adjust the payroll structure, control the employment cost, and improve the operating conditions.