The tax season is coming. Many employers use IR56 forms preparation tool to prepare the annual IR56B or IR56F, but the variety of tax forms and the complexity is overwhelming. Is there a more efficient way to file tax returns?
Yes, there is! In fact, you can achieve the digital transformation with a HR system by filing IR56B, IR56F, IR56E, IR56G and IR56M tax returns through eTax with only one click. This article will introduce the IR56 forms preparation tool, HR system tax filing, and how the HR system helps employers to pass the tax filing season easily.
IR56 forms preparation tool
The IR56 Forms Preparation Tool, which is provided by the Hong Kong Inland Revenue Department, is an online tool to assist in filing tax returns. It assists employers to prepare IR56B or IR56F forms easily and provides clear guidelines for filing the correct tax return.
HR system
The HR system is a cloud-based human resources management software that provides employers with a comprehensive HR management solution. It automatically collects, stores and organises employees' information, and provides payroll records, tax information and reports, etc,.
Read More: How to Choose a Payroll & HRM System?
Benefits of using HR system to file tax
Paperless
The one-stop HR system can store employee tax files in the cloud without paper tax returns and information.
Automated
It's available to automatically capture employee payroll information and calculate annual IR56B/F/E/G/M tax forms to export electronic tax forms with only one click.
Compliant
With IRD verification, employers can upload tax returns to the eTax directly.
How does the IR56 forms preparation tool or HR system assist employers?
With IR56 forms preparation tool
IR56 forms preparation tool instructions:User Guide of IR56 Forms Preparation Tool
With HR system
HR system instructions:Let's take Workstem, a one-stop cloud-based HR & payroll system, as an example, and see how it helps employers file taxes efficiently.
1.Workstem supports one-click import and export of employee tax returns, so you don't have to refill out documents. The whole process is paperless.
2.Not only provides IR56 forms in different formats, but Workstem also offers detailed IR56 form instructions to help employers file their tax returns accurately.

3.Workstem complies with Hong Kong legislations. It sets up required tax additions and deductions per company's situation, and auto-calculates the tax payable accurately, avoiding under-reporting.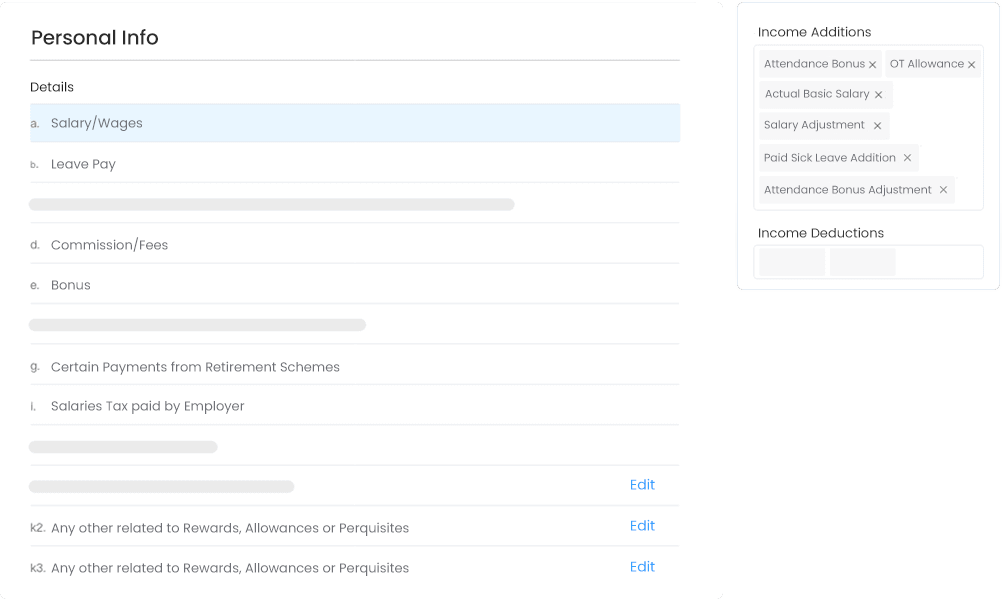 4.To help employers file tax returns on time, Workstem supports exporting IRD-validated electronic IR56 forms with one click and uploading them to eTax directly.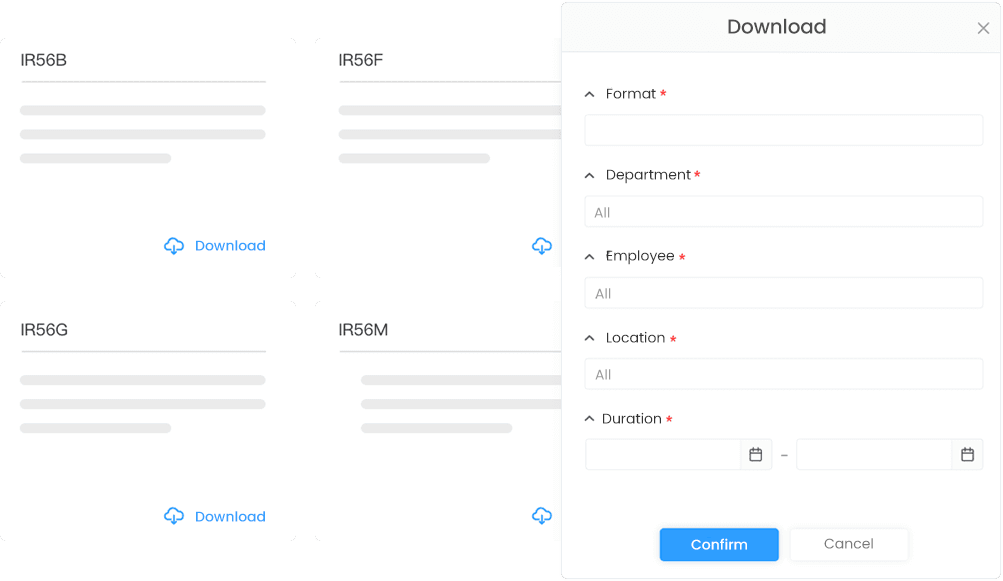 All in all, as a one-stop cloud-based HR management & payroll system, Workstem not only helps you to record employees' join dates, but also assists you to calculate tax return income quickly and keep the tax return records. It also allows one-click export of IR56 forms, which can be sent directly to the IRD or submitted through the eTax, allowing you to go through the tax filing period easily.