Nowadays, the nature of social employment is changeable. As a result, "part-time", "freelance" and other new words have been coined to refer to people with multiple occupations. In this article, We are going to talk about the schedule, attendance and payroll calculation for daily-rated/piece-rated part-time employees.
Daily-rated & piece-rated part-time employees' schedule, attendance and payroll calculation
Let's take the part-time food delivery man as an example: Since the epidemic, most people have chosen to order food instead of eating out, resulting in a sharp increase in the order volume of the food delivery industry. Many restaurants have gone on to recruit part-time employees to fill their staffing gaps, making food delivery become one of the most popular part-time jobs these days.
Because the working mode of part-time is flexible, part-time employees can choose to take on different types of jobs at different times, and even full-time employees can choose to take on part-time jobs on weekends for extra earning as well. Moreover, part-time jobs are always needed in the market with fewer limits, so there is no need to worry about the problem of job competitiveness!
In addition, most employers will pay part-time employees on a daily basis. Though it makes things much easier for employees but not for employers at all. In this case, how to arrange schedules,check attendances and calculate payrolls accurately and efficiently?
No worries. Workstem can help you!
Employers can schedule their employees through Workstem.
Allows bulking online updating schedules for all employees simultaneously, saving time for copy and paste;
Automatically prompts repetitive shifts, which greatly reduces the error of repeated scheduling;
Authorizing "schedule" permissions to ensure that the schedule can not be easily tampered with.
In particular, it can also cooperate with the mobile app online scheduling, providing perfect solutions anywhere and anytime to a series of emergency situations.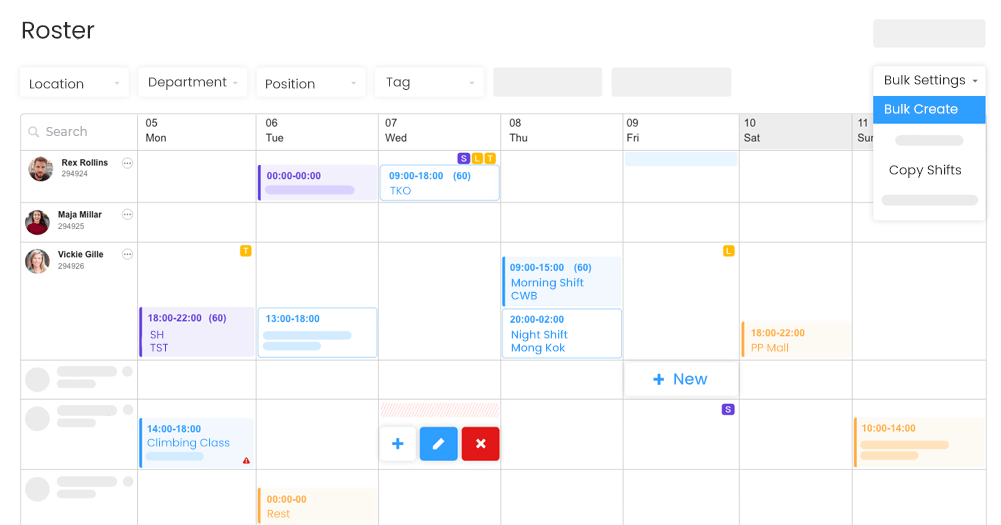 【Workstem Web】Schedule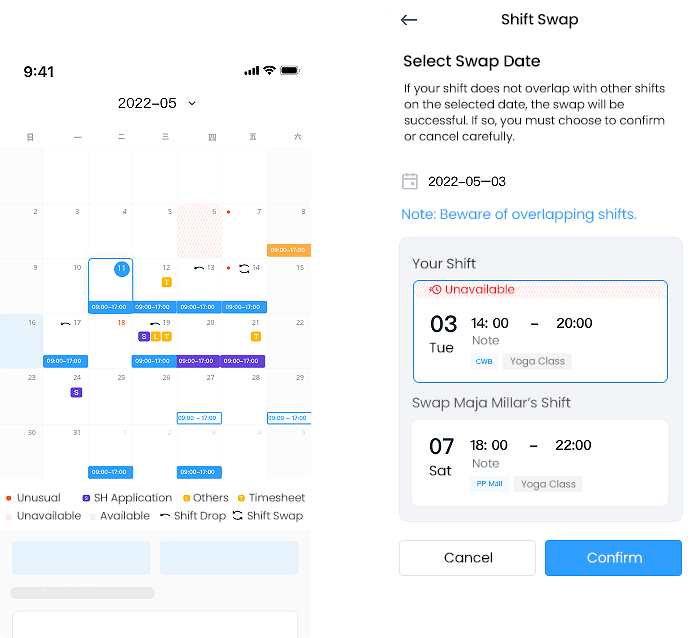 【Workstem One】Schedule/shift adjustment on App
Part-time employees are usually paid daily or weekly, but not always on a fixed basis.
*Note: It is necessary to clearly understand how many employees' shifts are scheduled when calculating their salaries. Moreover, there are more things that need to be known clearly including What are their actual attendance hours? Are there any late arrivals, early leave and absences? Is there any deducting needed to make due to employees' poor performances?
Workstem can automatically collect attendance and schedule data during the payroll calculation process, and accurately calculate payroll for employers.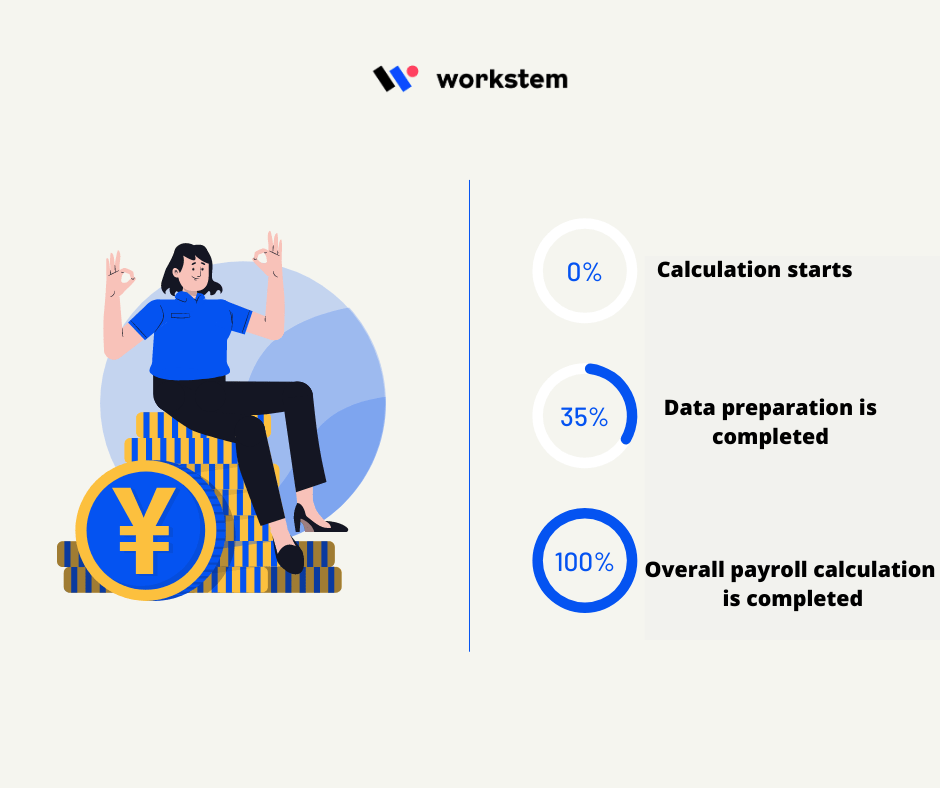 【Workstem】Payroll calculation
Daily-rated & piece-rated employees – Are they paid for meal breaks and rest days?
Meal breaks and rest days are not required to be paid according to the Minimum Wage Ordinance and the Employment Ordinance which need the negotiation between employers and employees to confirm whether these are paid or not.
Example 1: When an employee takes a meal between 1 p.m. to 2 p.m. and is at the same time on duty at his post in the performance of his work in accordance with the employment contract, with the consent of the employer or as directed by the employer, the number of working hours for which the minimum wage will be calculated.
Example 2: The employee's meal break is between 1 p.m. to 2 p.m. He stays at the workplace for personal reasons. Although he was present at the factory between 1 p.m. to 2 p.m. He was not on duty at the factory for the purpose of performing work or receiving training in accordance with the employment contract, with the consent of the employer or under the direction of the employer.
In the calculation of the minimum wage, the period between 1 p.m. to 2 p.m. is not an employment place as defined in the Minimum Wage Ordinance. Therefore, the number of hours worked in the calculation of the minimum wage shall not be included in the meal break during that period.
Should daily-rated & piece-rated employees be paid during statutory holidays?
An employee is entitled to holiday pay if he/she has been employed on a continuous contract for not less than 3 months from the day before the statutory holiday.
The amount of holiday pay is equivalent to what the employee would have been paid if he had worked during the relevant holiday period.
The daily amount of holiday pay is equal to the average daily wage earned by an employee in the 12 months preceding the holiday day (if a holiday is only one day) or the first day of a holiday (if a holiday is more than one day in succession). If the employment period of the employee is less than 12 months, the shorter period will be counted.
If the relevant statutory holiday falls on Saturdays, an employee who normally works only half a day on Saturday and receives half-day pay is entitled to pay for the full working day.
Now click on the link and register to get a free 14-day trial account!