Due to the HK$5,000 Covid vouchers, consumption of the local market has rapidly increased. Employers need to hire a lot of hourly casual workers in order to meet the sudden spike of customers. This article will explain how Workstem can help your HR to manage casual workers payroll.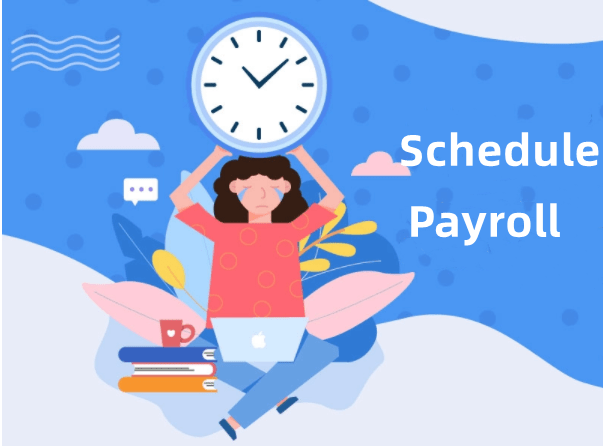 Effective scheduling
F&B Company Case Study A:
Company A has its profit climax on July 4th, 2021.
Company A has two restaurants.
Cooks and waiters have different clock-in/out time.
Peak hours on weekends and holidays.
Employees are not allowed to take annual leave on holidays.
Thus, HR has a big problem in scheduling each week's payroll, especially the annoying Excel…
A rostering system like Workstem supports different clock-in/out locations, and shift templates. Working days, rest days and statutory holidays are highlighted in different colours, which will be more user-friendly to schedule. HR and employers can just paste and copy employees' shift templates in Workstem One App to quickly schedule, both saving your time and effort.  The employees' leave status can be viewed in the system anytime, anywhere.
In the leave module, annual leave applications can be disabled during your peak hours . There are more DIYs you can find in the system! Have a try now!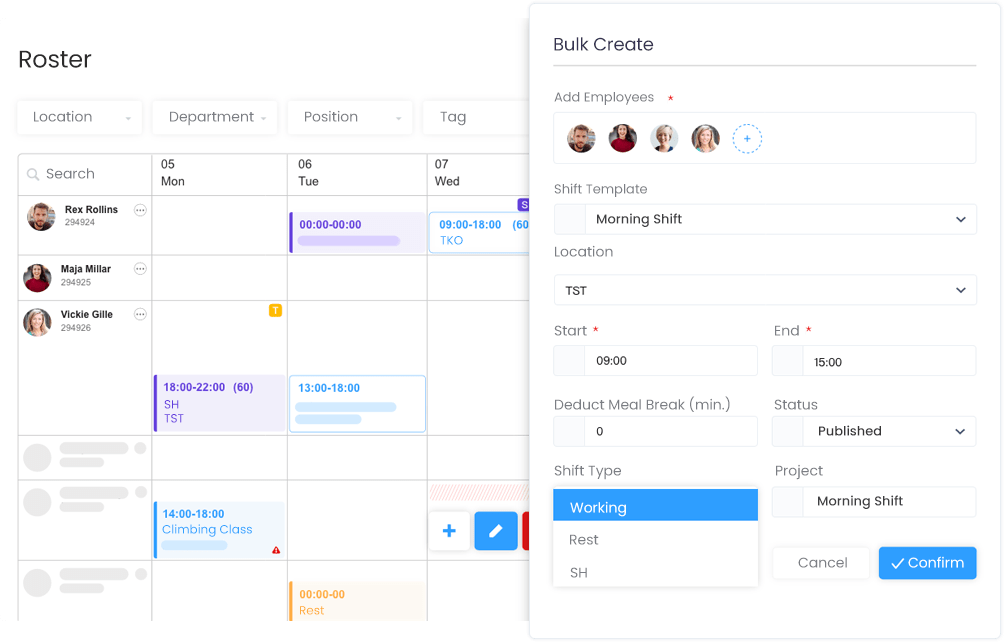 Automated Payroll Calculation
F&B Company Case Study B:
The manager of restaurant B often receives complaints from employees that there are mistakes in their payslips.
As restaurant B has over 500 employees, it is very hard for the HR to avoid mistakes throughout the entire payroll process..The HR needs to calculate the total working hours of each employee while taking different situations into account, such as leave, lateness, early leave, absence and more.
With Workstem, no matter if the employees are monthly, daily, weekly or hourly paid, each one has his/her own personal file, in which there are payroll policy,leave policy, attendance, MPF, tax reports, etc.
HR can set the clock-in/out locations, schedule, and also leave policies. Employees can also download Workstem One App to clock-in/out, submit timesheets, leave applications, etc.  The data will be synced with the system and be used in MPF and tax calculations and auto generated reports as well.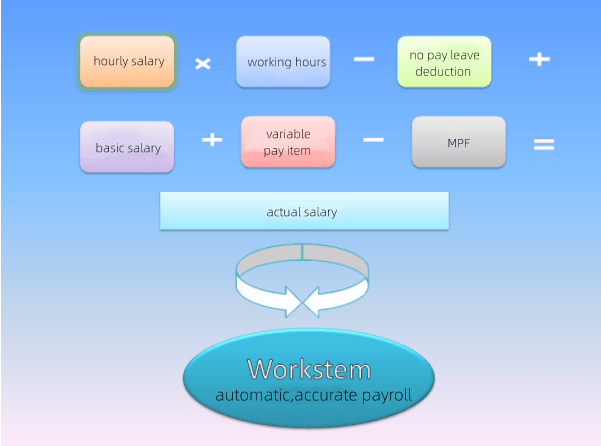 To sum up, SMEs are in the digital age. If they want to enhance competitiveness, business digitalisation is an important part to go. The HRMS can not only reduce costs, but also improve HR processes to deal with a large number of employees' records, enhance the flexibility of the enterprise. In addition, choosing a suitable payroll system and using it can not only avoid manual errors, but also facilitate the management and integration of all data to achieve paperless.
Workstem, the complete solution to onerous paperwork and communications. Register now and get a 14-day free trial !  The cost per headcount is as low as HK$79 per month. Please feel free to contact us on Intercom for any further details.
Read More:  How to pay the basic salary and variable pay separately?