The covid has brought huge challenges to the entire market, especially the retail and F&B industries. Hence, employing Casual Worker has become a trend under the Covid period. What are the advantages & disadvantages of casual employment?
What Is Casual Employment?
Casual Employment is a person aged 18 to 64 who is usually employed in the construction or catering industry on a daily basis or for a fixed period of less than 60 days.
The difference between a Casual Worker and a full-time employee is from employee benefits, payment frequency, etc. Generally, these Casual Workers are hired through some intermediaries when the company is temporarily short of manpower or during the peak business season.
What are the entitlements of Casual Employment?
Most of the casual workers are paid on the exact working day, and they are usually paid on an hourly or daily rate.
In fact, the "Employment Ordinance" does not clearly distinguish part-time, part-time and full-time employees. All employees covered by the Employment Ordinance, irrespective of the number of hours they work in each week and their positions, are entitled to statutory holidays, wage protection, etc.
At the same time, as long as they meet Ordinance 418, they're entitled to rest days, paid annual leave, sickness allowance, etc. Casual workers' MPF register is not restricted to the Ordinance 418. Employers are required to make MPF arrangements for Casual Workers even if they are employed for only one day.
Advantages of hiring a Casual Worker
Enterprises can hire Casual Workers according to their needs and can allocate employees accurately. For example, if a full-time employee is on leave, or if the F&B/retail industry needs more staff during the peak season, Casual Worker can be hired. Besides, employers don't need to keep casual workers after the peak season, without worrying about adding burden to the company, layoffs and more issues.
Reduce administrative costs
With the trend of Casual Workers, full-time employees are no longer the only option for employers. Before employers offer full-time positions, they can try out Casual Workers to observe their performance. If Casual Workers fail to meet the employer's requirements, employers can look for another staff, which not only reduces the risk of hiring unsuitable employees, but also helps enterprises reduce administrative work and costs.
Disadvantages of hiring a Casual Worker
Difficult for HR to calculate payroll
Casual workers with hourly/daily rates have complicated payroll policies. If there are multiple casual workers in the store, it is time-consuming and prone to errors to manually calculate payroll.
Not conducive to the development of enterprises
Hiring a Casual Worker seems to reduce labour costs, but every time a Casual Worker is hired, it means that training needs to be started from scratch, which increases the training cost. In addition, casual workers are mostly unskilled workers, and it is difficult to ensure the quality, which is obviously not conducive to the long-term development of enterprises.
How does Workstem help Casual Workers' payroll?
The payroll process for casual employment is abrupt, thus employers may not be able to schedule, calculate attendance data in time.
With Workstem, HR can directly set locations, schedule, and customise leave policies. Employees can clock in/out and submit timesheets/leave applications by Workstem One App. Meanwhile, the clock in/out data, timesheets, and leave applications will be automatically synchronised to the cloud.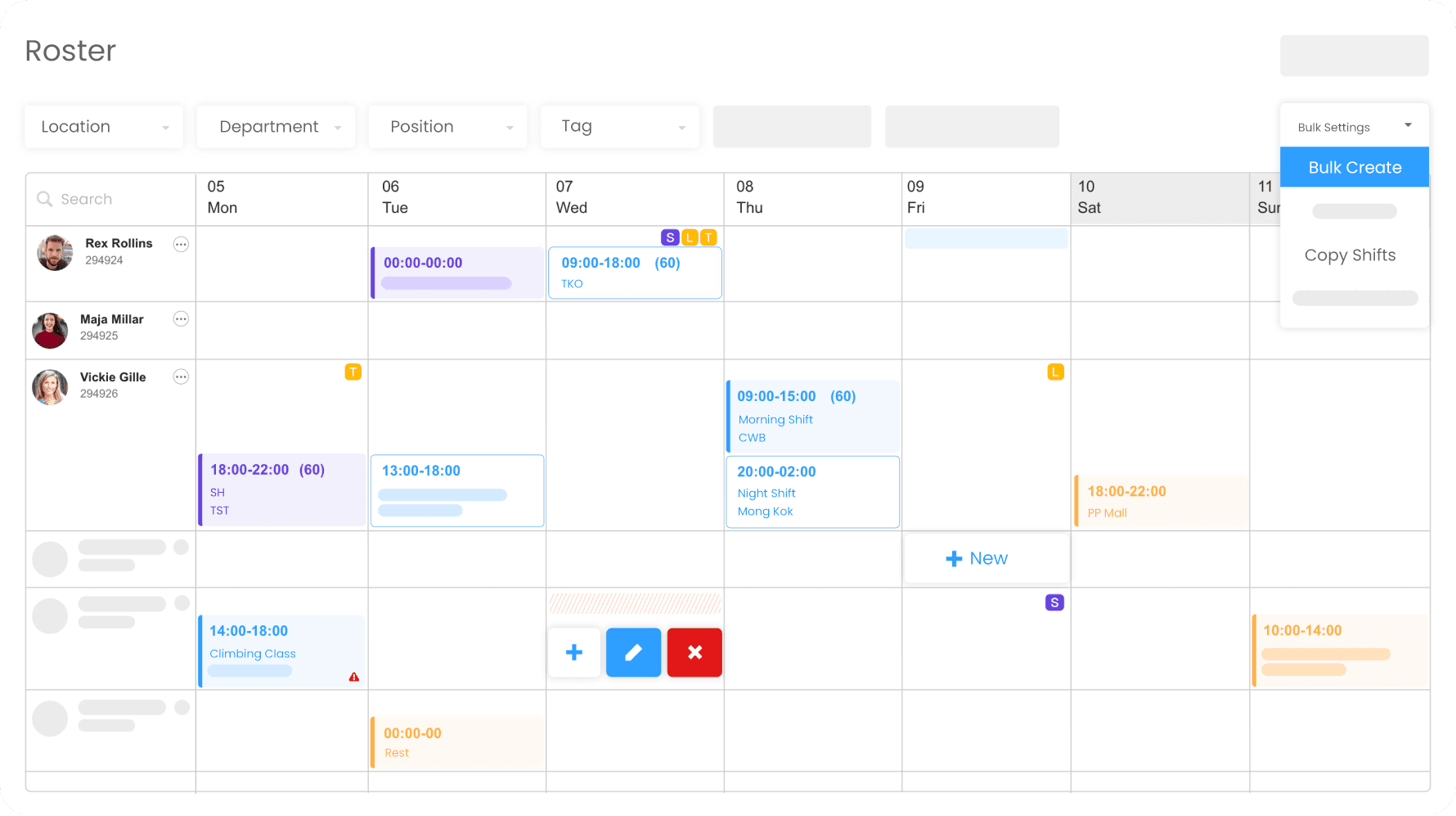 The system will automatically extract the attendance, leave and other data according to the corresponding payroll policies and formula of pay items, and can also set the pay items related to MPF contribution and tax.
Select the corresponding payroll policy in pay run, the system will automatically generate the employee's current payslip, Autopay document, MPF remittance statement (PDF or electronic document), and IR56B, IR56E, IR56F, IR56G, IR56M tax forms, allowing enterprises to digitise and automate HR management and payroll.
Through Workstem's one-stop and cloud-based payroll & human resources management system, you can not only accurately record the attendance and clock in/out time of Casual Workers, but also check whether Casual Workers comply with Ordinance 418 at any time to ensure compliance.
Click the link below to get a 14-day free trial!