HR and accounting management are the most nerve-racking problems for SMEs! Users have been able to realize attendance clock-in, schedule, and related allowance calculation through the current system. Workstem already has built-in Autopay payslip automatic generation option for payroll, to achieve a complete one-stop online HR problem solution. So how do you use it to go to the cloud with one click?
Why does Workstem integrate with Xero?
Workstem, as a mature cloud payroll and HRIS system, has been able to help employers in various fields to customize the system rules, and even to deal with many headaches that other HR software cannot solve for customers. We also try our best to help you in the last step of payroll to improve the operation efficiency of enterprise! Now we have a partnership with Xero, the hottest and most cost-effective accounting system for SMEs. Users can immediately use the built-in functions of the system to export to Xero to process accounting transactions such as salary and commision distribution.
Xero – the most cost-effective accounting cloud system
No matter the self-employed or small and medium-sized enterprises, they all need to pay taxes and manage their accounts. With accounting software, they can automatically record the process. Even the bosses without accounting knowledge can easily complete accounting statements and tax returns.
Xero is one of the more popular cloud accounting software for SMEs in Hong Kong. It allows customers to manage their accounts without technical restrictions. As a partner of Xero, we are also experts in the use of the software and can lead you to explore its advantages, 1 to 1 to guide you. Workstem will always help you learn more efficient bookkeeping, accounting management and employee payroll management.
Workstem – a cloud-based salary & HR system with efficient and accurate payroll calculation
There is no room for error in payroll calculation, not a dime. This is not only related to the company's finances, but also directly linked to employee satisfaction. From the collection of raw salary data (clock-in/out data, leave records, variable pay items, MPF contributions, etc.), the accuracy of the data and salary calculation formula was verified, and finally, the bank paid the employees. Without a systematic process, employees would have very low tolerance for mistakes.
Workstem is a system that integrates payroll and HR management. It can not only keep company information and employees' personal files, but also accurately calculate the data of attendance, schedule, holiday, salary, MPF and tax returns according to the latest Employment Ordinance of Hong Kong.
The key point is that Workstem can directly generate the Autopay files of HSBC, Hang Seng, Bank of China and Standard Chartered. Colleagues in the accounting department can directly upload the Autopay files in the form of Internet Banking to pay for employees and automatically generate payslips, thus no longer depleting the time cost of employers or HR!
How does Xero connect to Workstem?
Workstem and Xero are seamlessly connected via API, allowing Workstem's salary data to be synchronized to Xero with a simple operation.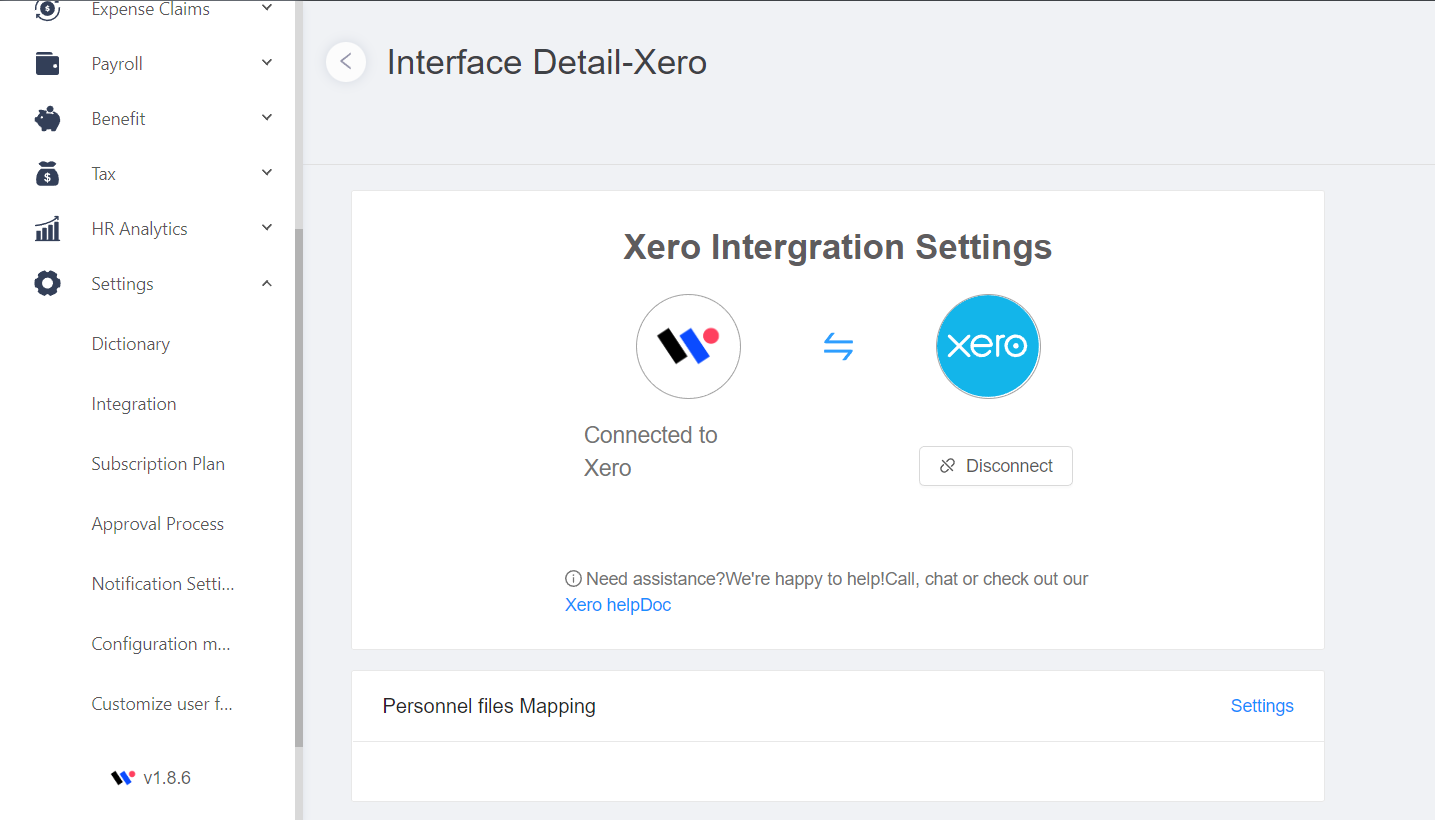 Read More: Instructions for Xero integration in Workstem system
Xero + Workstem – Less Time,More Productive
As the market gradually recovers, how can SMEs handle their personnel work more flexibly and efficiently, so as to ensure faster and more accurate schedules, clock-in/out, attendance and salary calculation? Xero + Workstem's integrated solution can save a lot of labor and time costs, greatly reduce the chance of payroll errors, and increase your company's operating efficiency by more than 10 times!
Reduce document errors
Workstem provides a powerful payroll calculation function and Xero provides a powerful accounting billing statistics function. The combination of the two greatly reduces billing data errors.
The payroll calculation data of Workstem can be synchronized to Xero through the Xero interface. Only a few simple steps can help you complete the lengthy bill reconciliation.
Pay items can be flexibly connected to Xero
Under the epidemic, in addition to the basic salary calculation, Workstem can also process HR work. The data of staff allowances, holidays, MPF and tax returns can be recorded and calculated in the system according to the latest Employment Ordinance of Hong Kong. The flexible and professional setting can be seamlessly matched with Xero to facilitate the rapid progress of subsequent accounting work.
Direct Autopay payment
Xero is directly connected to the bank account. As long as the salary slip is automatically generated in Workstem at the end of the month, the one-click synchronization to Xero will enable fast payment to employees through the bank's Autopay, which is more than ten times more efficient than before.
Define multiple types of account codes and pay items at the same time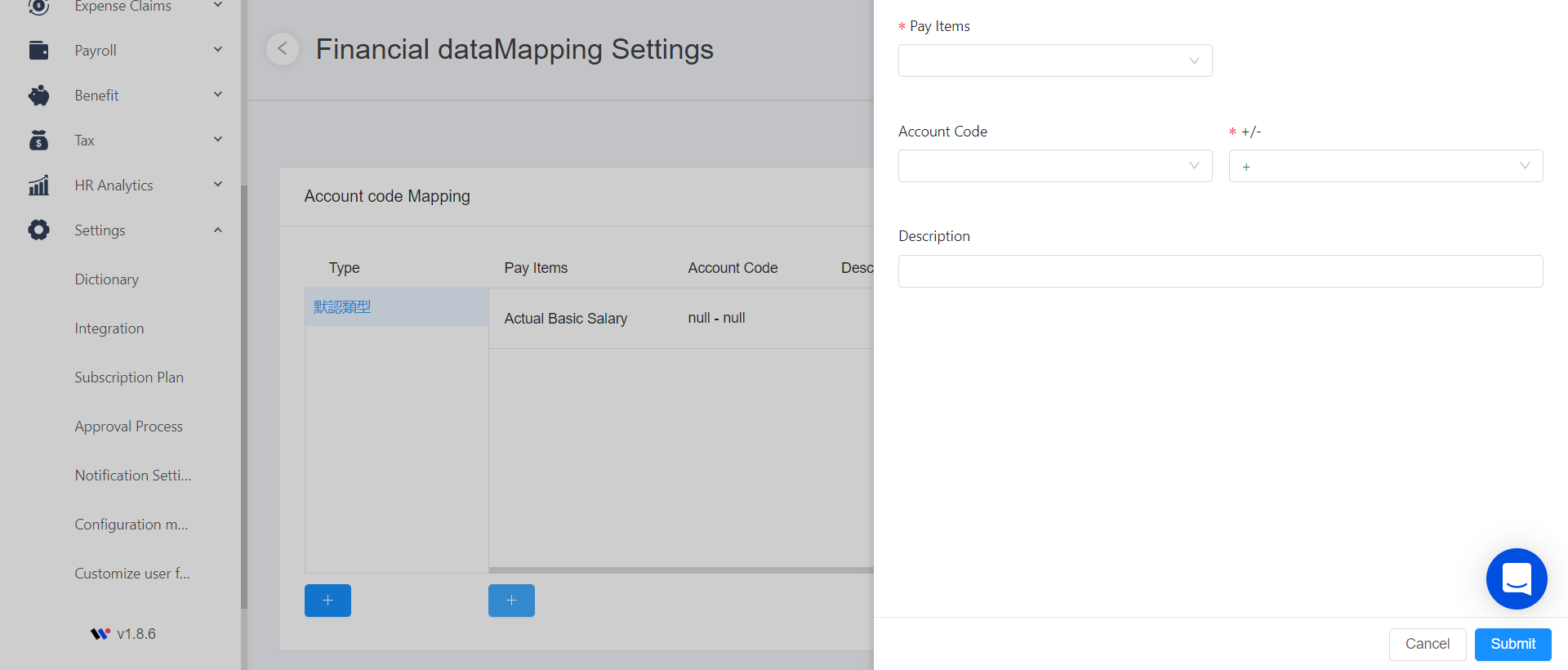 One-click automatic generation of Xero receipts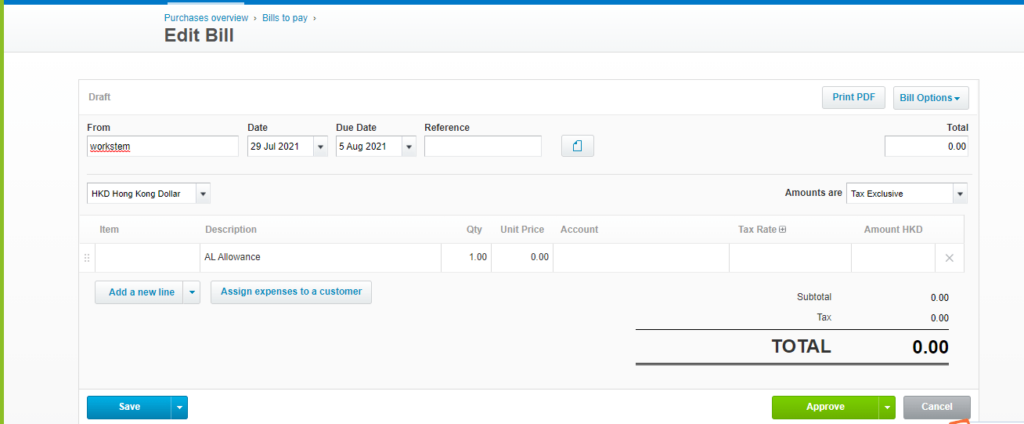 Now click on the link to join Workstem connected to Xero and get a free 14-day one-stop HR system free trial in Asia Pacific!