Juggling employees' time off requests while also ensuring business operations run smoothly can seem like a monumental task, especially for smaller companies with smaller teams. There are always customers to serve, projects to complete, and deadlines to meet.
However,  implementing clear leave policies helps alleviate stress for both employers and employees. With the proper procedures and guidelines in place, managers can approve time away from work confidently while workers feel supported with a good work-life balance.
This article from management experts at Workstem aims to demystify leave administration so you can create a programme tailored to your business needs.
What is leave management?
Leave management is the core process companies use to balance employee time off needs with productivity and legal compliance. It involves:
Developing clear policies around various paid and unpaid leave types like annual leave, parental leave, jury duty leave, long service leave, sick days, family leave, bereavement leave or holidays.
Setting policies must be well-documented and easily accessible so management and staff understand terms. For example, outlining that full-time employees accrue two weeks paid vacation per year after one year of employment.
Tracking employee leave requests and balances through methods like leave management software or paper records.
Monitoring how much time individuals have taken off and have remaining allows for coverage planning between departments.
Ensuring adherence to all relevant federal and state labour laws regarding minimum annual leave, medical leave, maternity/paternity leave, and other regulations.
Overall, well-executed leave management is crucial for companies to appropriately address time off requirements in an organised, legal, and transparent way. Establishing clear policies, tracking leave usage, and complying with employment laws helps employers cultivate supportive benefits while sustaining productivity. Leave management forms the basis for balancing work and life responsibilities.
What are the benefits of effective leave management?
The key benefits of effective leave management are:
Streamlined attendance and payroll processes. Keeping track of who's in and out makes paying folks easier.
Higher employee satisfaction. Workers feel respected when they can take time off with no problem.
Consistent leave policies. Making sure everyone follows the same rules keeps things fair.
Compliance with employment law. Covering ya ass legally is always a must.
Fewer errors in attendance. Clear processes mean fewer mistakes in taking attendance.
Increased productivity. Workers show up happier and ready to work when they know time off ain't no thing.
Ability to effectively plan workloads. Bosses can schedule better by knowing who's gonna be gone and when.
Higher retention. Staff wanna stay somewhere they can actually use the benefits like paid time off.
Consistency across the biz. Treating all departments the same builds a unified culture.
What happens if you don't manage leave requests effectively?
Decreased productivity: Poor leave management can result in staffing shortages and workload imbalances, leading to decreased efficiency and delays in project completion.
Increased costs: Inaccurate leave tracking and payroll errors can lead to financial implications for the company, including overpayment or underpayment of employees, resulting in potential financial losses.
Compliance issues: Failing to comply with labour laws and regulations regarding employee leave can result in legal penalties and damage the company's reputation.
Employee dissatisfaction: Lack of clear communication and understanding of leave policies can cause frustration and dissatisfaction among employees, impacting their morale and engagement.
High employee turnover: Mishandled leave management can contribute to a higher turnover rate as employees seek better leave management practices and benefits in other organisations.
Optimising leave management efficiency with HR software
Here are some key benefits of using a competitive and user-friendly leave management software like Workstem:
Stay compliant with Fair Work regulations
Default leave types, including annual leave, parental leave, jury duty leave, and long service leave, aligned with Fair Work regulations.
Customisable leave types to meet specific organisational needs.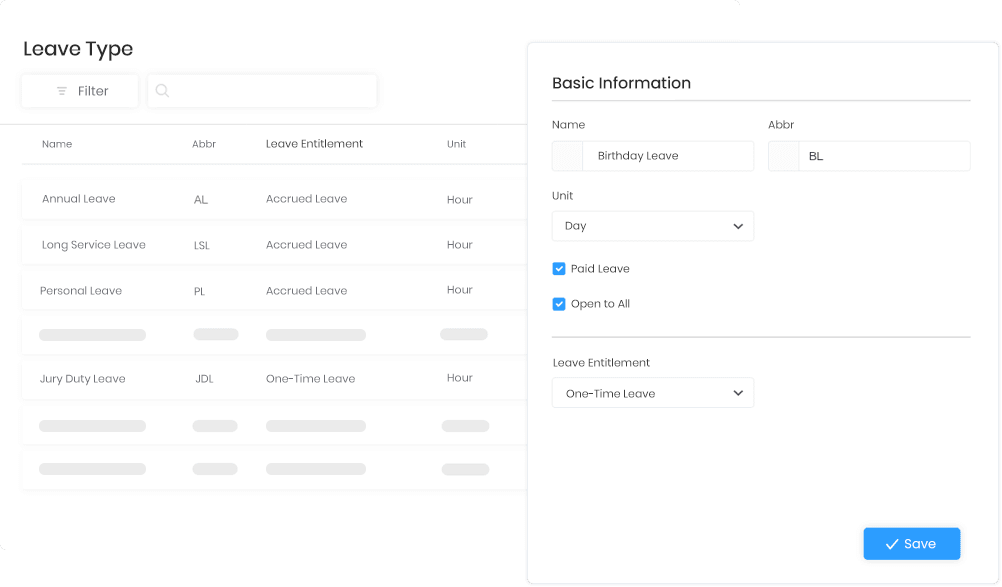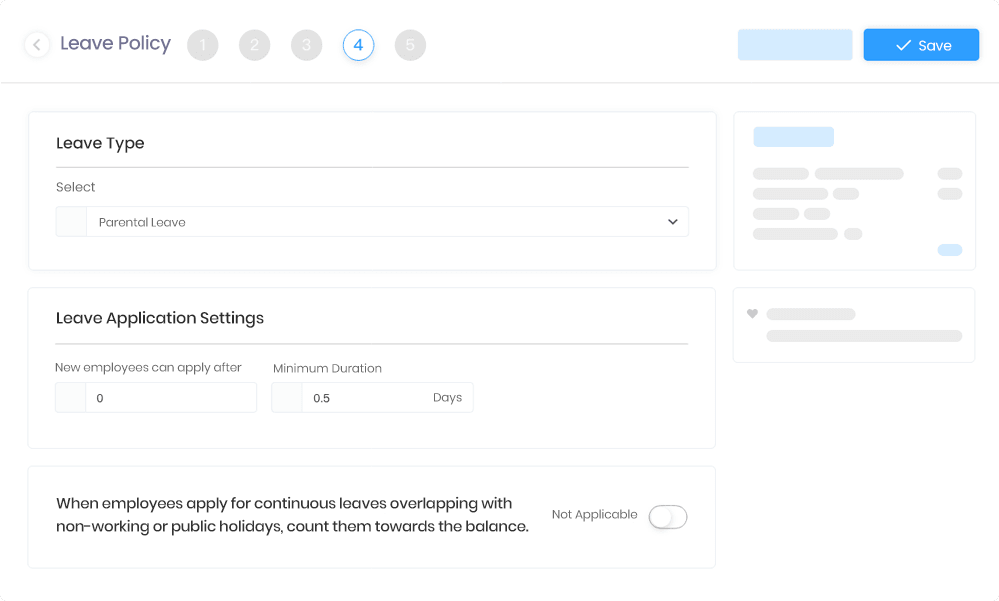 Manage leave requests and approval on the go
Mobile app and web interface for convenient leave management.
Easy time-off requests for employees and quick approval/rejection for managers.
Collaborative features for effective communication.
Mobile-friendly platform for accessibility.
Streamlined leave management for improved efficiency.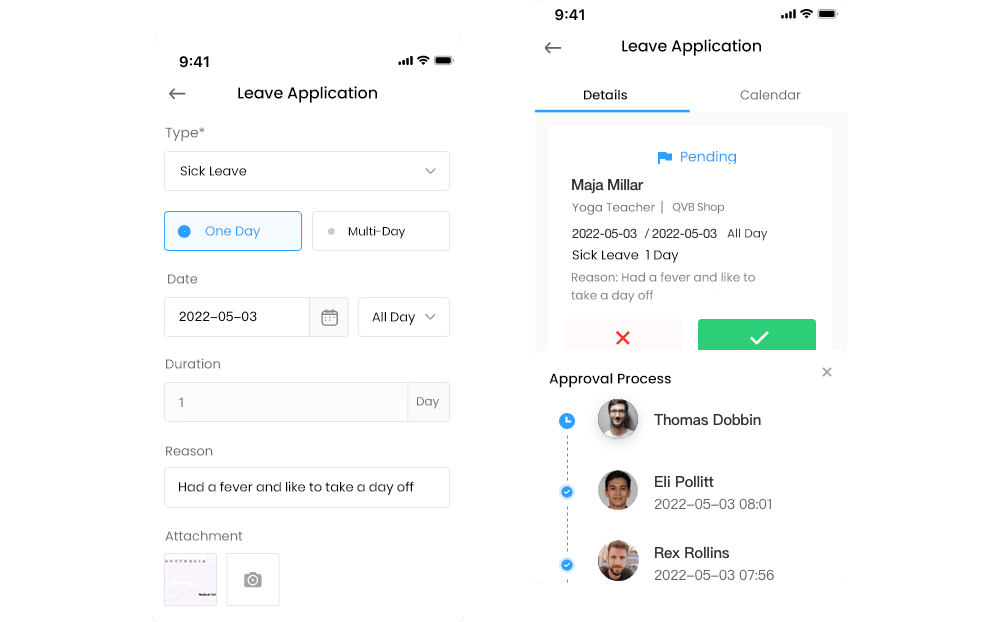 Efficient tracking and management of leave entitlements
Real-time sync of leave balances for efficient tracking and management.
Automatic updates for yearly public holidays and accurate calculations of leave usage, entitlements, and accruals.
Comprehensive calculations based on length of service and hours worked for various leave types.
Valuable data for budgeting, planning, and compliance purposes.
Compliance adherence to avoid conflicts and discrepancies in leave entitlements.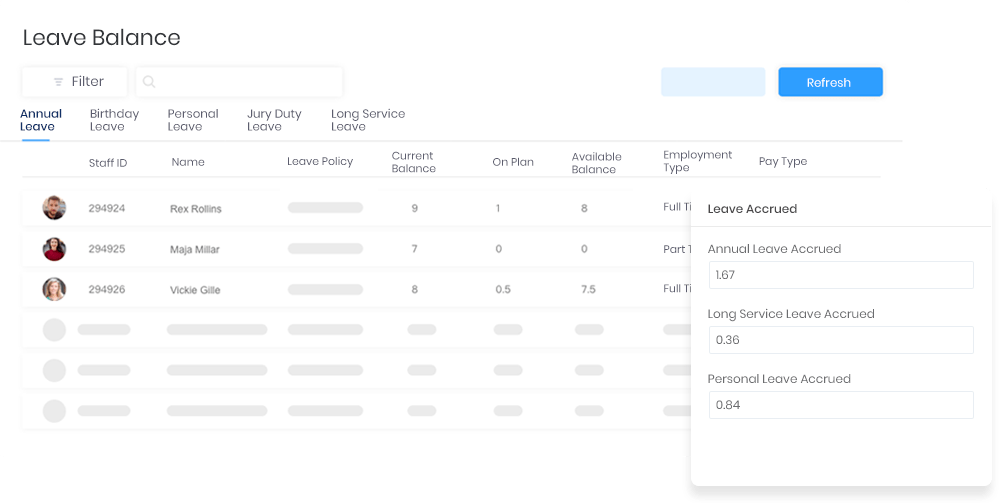 Seamless integration with payroll
Integration of leave balances and pay rates with payroll.
Automated data entry and reduced errors.
Streamlined leave management and payroll processing.
Accurate payment of leave entitlements and proper tax treatment.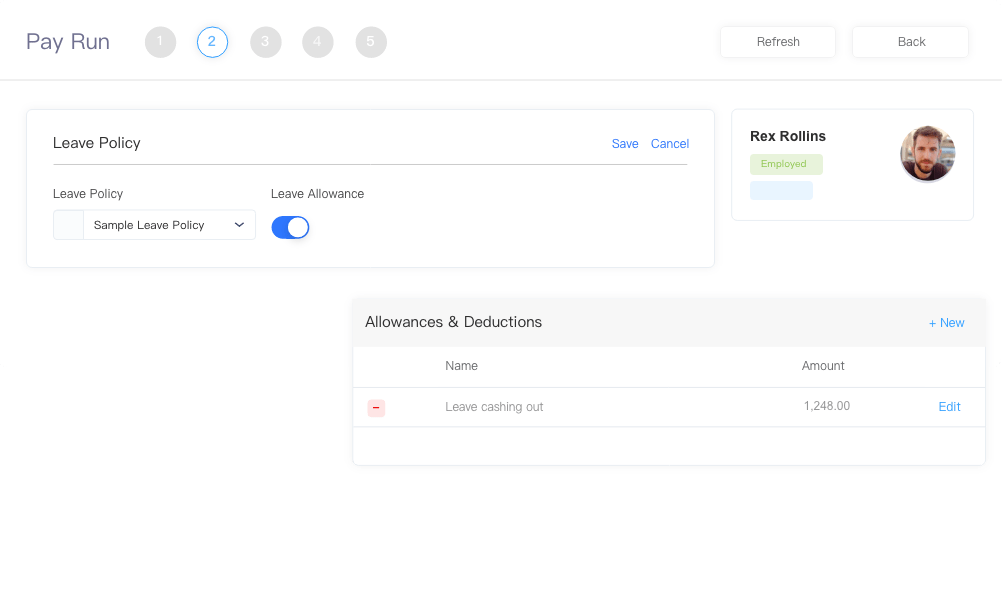 Transforming leave management with Workstem
Streamline your leave application and approval process, reduce administrative burden, and cut costs with Workstem's leave management software.
Our platform offers default leave types such as annual leave, parental leave, jury duty leave, and long service leave, as well as additional special leaves as needed. You will also enjoy auto-updates for public holidays, auto-calculation for leave balances, leave accrual and more entitlements with Workstem.
Let us handle your leave management! Our seamless integration with the payroll system ensures accurate leave payment and proper tax calculation. Experience the benefits of Workstem now!