To manage rosters, finish payroll, and maintain compliance, are you squandering resources, working two jobs, and slogging through endless paperwork?
There is a quicker and less expensive method that will also save you time. The AI-powered payroll and workforce management software from Workstem improves business processes, boosts output, and lowers expenses for the whole workforce.
Automating Employee Scheduling
Are you fed up with needing to access data and insights that are necessary for effective personnel management from a variety of disconnected systems?  A single source of truth must be provided by a single, cohesive platform.
With the workforce management software and payroll solution from Workstem, you can get comprehensive visibility throughout your personnel and do the following:
With intelligent rostering, schedules may be easily managed and tracked.
Effectively distribute personnel within your company
To understand salary expenses, budgeting, and forecasts, use real-time data.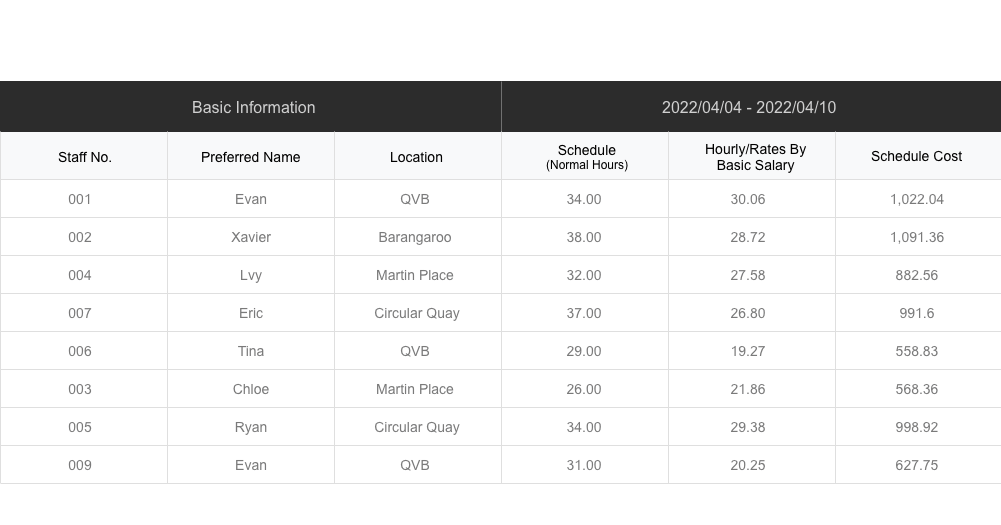 Real-Time Monitoring and Tracking
In terms of operational efficiency, automating your personnel management procedures is one of the best choices you can make. With Workstem's workforce management software, you can lessen the repetition of necessary manual processes by:
Release critical personnel and resources to focus on more crucial facets of your company.
Easily handle payroll and rostering at several sites.
Real-time monitoring and tracking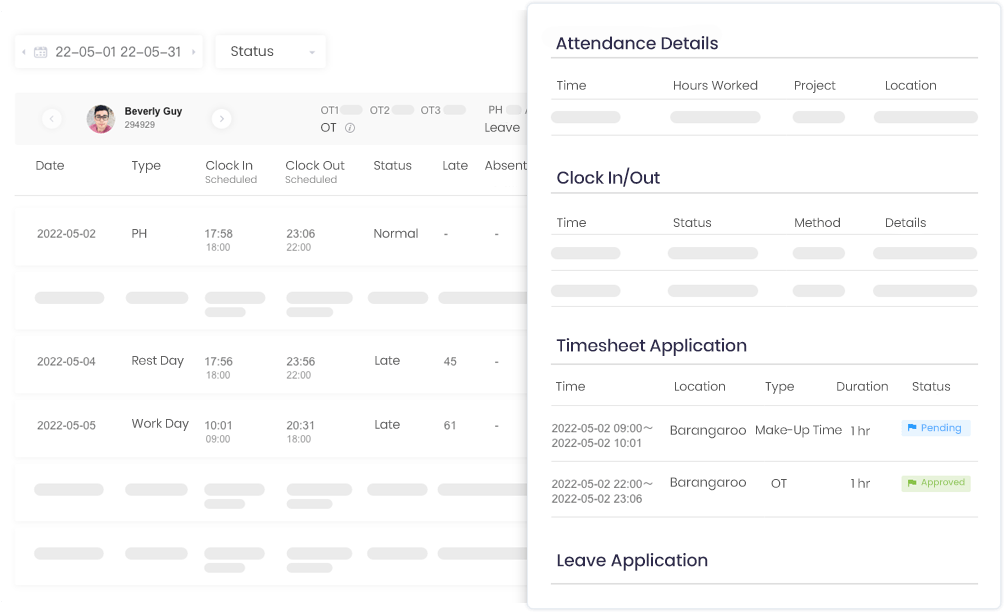 Empowering Employee Self-Service
By giving your employees access to self-service software, you can empower them to take control of their work life from anywhere at any time.
Workstem's mobile app increases employee engagement by enabling your staff to monitor and manage their shifts, submit timesheets, and record leave requests while on the go. It also reduces the need for labour-intensive paperwork.
For the staff, Workstem has made things simpler, easier, and more accessible. Employees are aware of their rostered status, their work schedule, and their teammates. It has simplified the process of applying for leave. I can now spend more time on the floor interacting with people more personally because of this.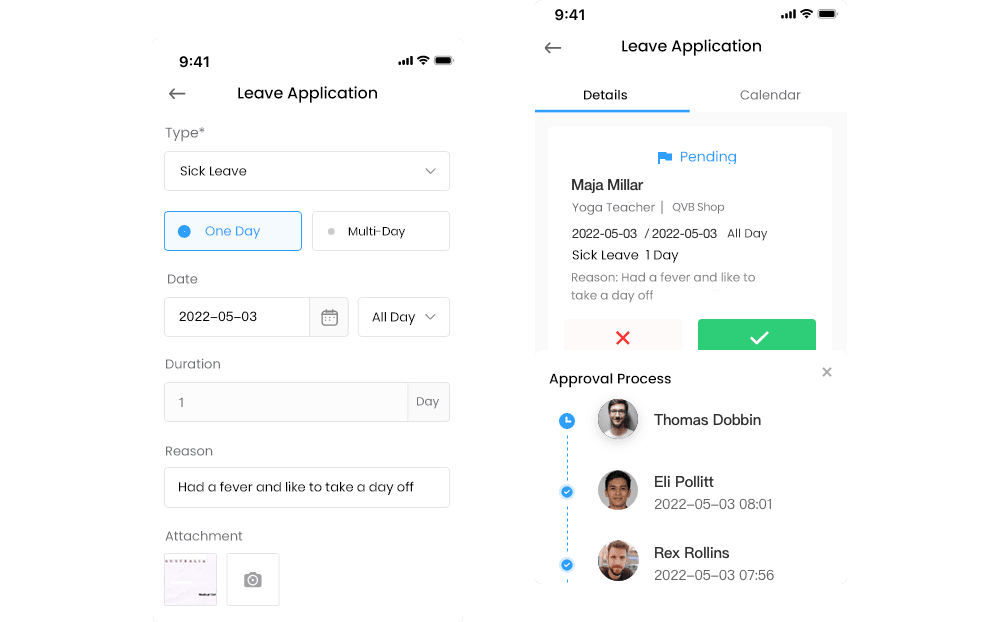 Streamlining Time and Attendance Management
Keeping track of intricate schedules and rosters can be challenging, annoying, and time-consuming. Errors are costly to your business since they are difficult to correct and there are many balls to juggle.
The AI-powered smart rostering software from Workstem allows you to:
With just a touch of a button, create rosters that are economical.
Adjust to modifications in your rostering requirements with ease and speed.
Gather a variety of workforce information and insights to evaluate fit for every shift.
The employees adore it. The management team reports that the personnel finds the web-based rostering tool incredibly user-friendly and believes it to be outstanding.
Maintaining compliance with intricate industry awards and EBAs is one of the largest compliance difficulties merchants confront. Managing employees that work shifts and are spread across several locations adds even more complexity to this.
Thankfully, there is a way to make payroll and rostering simple and accurate for you. The entire procedure is streamlined by the intelligent rostering and built-in pay rules of Workstem's labour management software.
With our intelligent payroll, you can:
Automate intricate computations using the most recent Modern Awards
Ensure that rosters are constructed in accordance with your business, compliance award, and legal criteria by customising pay rules.
Reduce the amount of time spent handling a deluge of information and data entry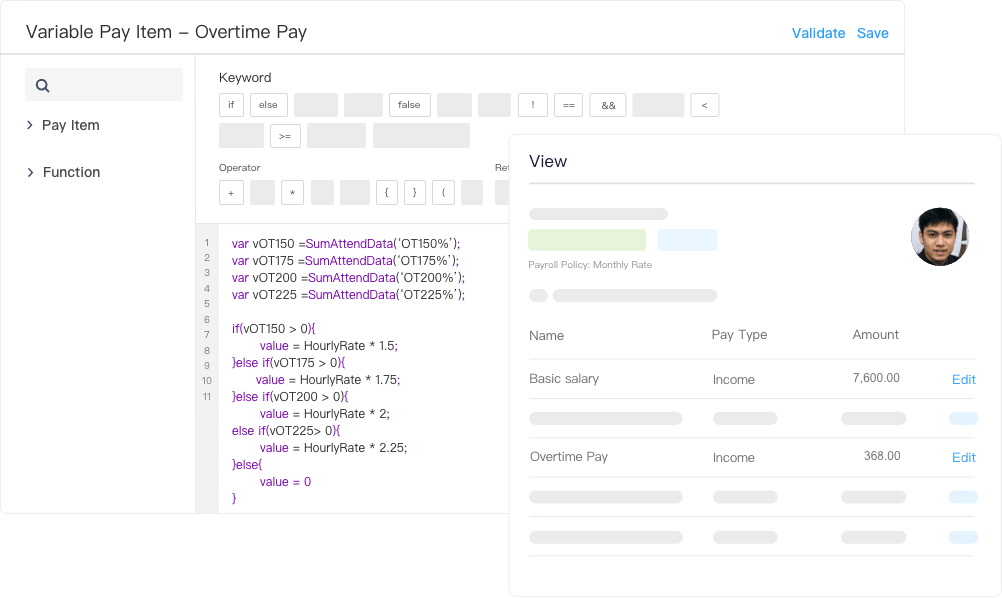 How can Workstem assist you?
Workstem is a one-stop payroll & HR platform with an award interpretation module and final pay that ensures employers stay compliant with Fair Work. Optimising labour forecasting
Enhancing communication and collaboration .The platform simplifies HR processes, reduces administrative burdens, and offers a user-friendly interface for small businesses and large enterprises alike.
Experience the benefits of Workstem for yourself!