What are casual employees?
A person is a casual employee if they accept an offer for a job from an employer knowing that there is no firm advance commitment to ongoing work with an agreed pattern of work.
Specifically, under the Fair Work Act, a person is a casual employee if:
they are offered a job
the offer does not include a firm advance commitment that the work will continue indefinitely with an agreed pattern of work
they accept the offer knowing that there is no firm advance commitment and become an employee.
For example, if an employee is employed as casual, their roster changes each week to suit their employer's needs, and they can refuse or swap shifts, that could mean they are casual.
What are the entitlements of casual employees?
Under the National Employment Standards (NES), casual employees get:
access to a pathway to become a permanent employee
2 days unpaid carer's leave per occasion
2 days compassionate leave per occasion
paid family and domestic violence leave
unpaid community service leave
Casual employees can request flexible working arrangements and take unpaid parental leave if:
they have been employed by their employer as a casual employee on a regular and systematic basis over at least 12 months
they reasonably expect to continue being employed by the employer on a regular and systematic basis
Under awards and agreements, casual employees are also paid:
a casual loading (a higher pay rate for being a casual employee), or
a specific pay rate for being a casual employee.
You can find enterprise agreements on the Fair Work Commission website.
Casuals don't get paid days off, notice of termination or redundancy pay, even if they work regularly for a long time. In some states and territories long serving casuals are eligible for long service leave.
Advantages of hiring a casual employee
Increase flexibility
Enterprises can hire Casual Workers according to their needs and can allocate employees accurately. For example, if a full-time employee is on leave, or if the F&B/retail industry needs more staff during the peak season, Casual Worker can be hired. Besides, employers don't need to keep casual workers after the peak season, without worrying about adding burden to the company, layoffs and more issues.
Reduce administrative costs
With the trend of casual workers, full-time employees are no longer the only option for employers. Before employers offer full-time positions, they can try out casual workers to observe their performance. If casual workers fail to meet the employer's requirements, employers can look for another staff, which not only reduces the risk of hiring unsuitable employees, but also helps enterprises reduce administrative work and costs.
Disadvantages of hiring a casual employee
Difficult for HR to calculate payroll
Casual workers with hourly/daily rates have complicated payroll policies. If there are multiple casual workers in the store, it is time-consuming and prone to errors to manually calculate payroll.
Not conducive to the development of enterprises
Hiring a casual worker seems to reduce labour costs, but every time a casual worker is hired, it means that training needs to be started from scratch, which increases the training cost. In addition, casual workers are mostly unskilled workers, and it is difficult to ensure the quality, which is obviously not conducive to the long-term development of enterprises.
How does Workstem help casual employees' payroll?
The payroll process for casual employment is abrupt, thus employers may not be able to schedule, calculate attendance data in time.
With Workstem, HR can directly set locations, schedule, and customise leave policies. Employees can clock in/out and submit timesheets/leave applications by Workstem One App. Meanwhile, the clock in/out data, timesheets, and leave applications will be automatically synchronised to the cloud.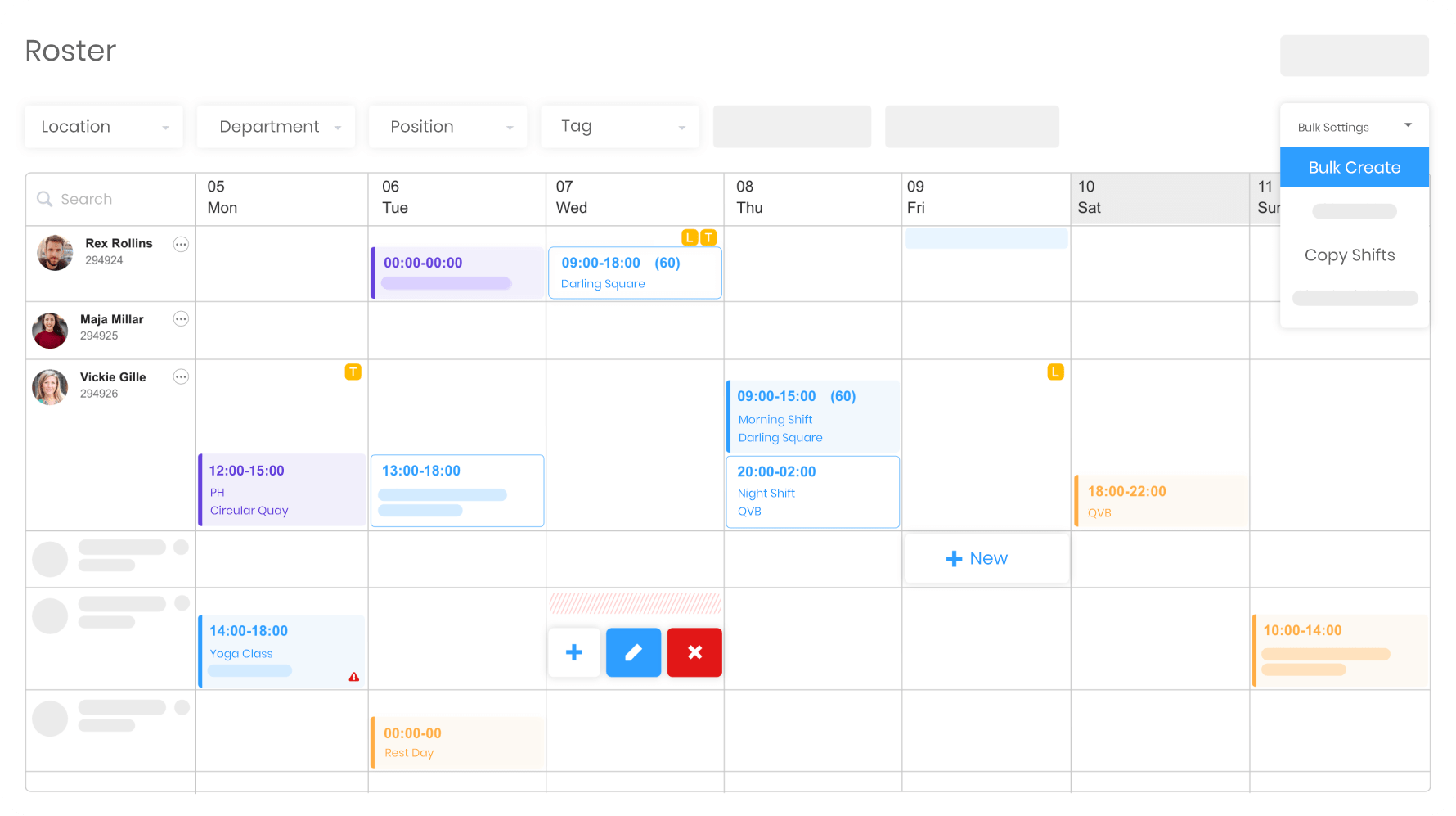 Handle employment information, attendance, leave, payroll, tax, superannuation and more in one master file. We make payroll an easy process on one platform with all data encrypted.
Auto calculation of hourly rate assists the compliance with Fair Work minimum wage and EBA. Pay your people correctly via Workstem.
Workstem is a one-stop payroll & HR platform with an award interpretation module and final pay that ensures casual employers stay compliant with Fair Work. The platform simplifies HR processes, reduces administrative burdens, and offers a user-friendly interface for small businesses and large enterprises alike.
Experience the benefits of Workstem for yourself!